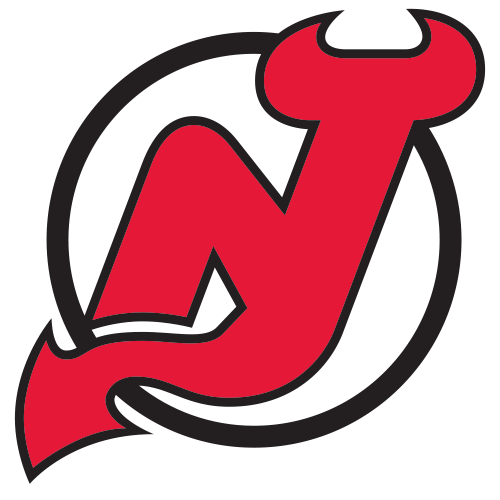 Own

0%

Start

0%

D Rank

NR
Kaberle's Time With Rangers' Organization Ends

News: After playing two games with AHL Hartford on Friday and Sunday, Tomas Kaberle has turned down his offer to stay in the AHL, pretty much ending his time with the Rangers, Darren Dreger of TSN reports. Analysis: Tomas Kaberle has not played in the NHL since the 2012-13 season with the Canadiens and spent all of last season in the Czech Republic. In the two games that he played, Kaberle did manage to accumulate two assists but was a minus-3 rating. If he does find his way onto a roster, don't expect him to put up big offensive numbers.

Rangers' Kaberle To Play In AHL Games

News: Tomas Kaberle will play a game or two with the Rangers' AHL affiliate in Hartford this weekend, Newsday's Steve Zipay reports. Analysis: The Rangers are considering signing Tomas Kaberle, and they want to see how he fares in a game situation. He could be extended a contract if he impresses over the weekend.

Kaberle Skates With Rangers, Dan Boyle

News: Tomas Kaberle skated as part of the team's extra pair with Dan Boyle on Friday, reports Andrew Gross of The Record. Analysis: While the Czech Republic native has logged 13 seasons of 30 points or more, Tomas Kaberle has not appeared in an NHL game since playing for Montreal in 2012-13. More damaging to the 36-year-old's chances is the pending returns of defenseman John Moore (suspension) and his skating partner on Friday, Boyle (hand). Regardless, with Ryan McDonagh (shoulder) far from returning, Kaberle's propensity for offense is enough to keep an eye on this situation.

Kaberle To Audition For Rangers

News: The Rangers will bring Tomas Kaberle in for a tryout, ESPN's Pierre LeBrun reports. Analysis: With Ryan McDonagh (shoulder) and Dan Boyle (hand) on injured reserve and Kevin Klein (ankle) and John Moore (suspension) likely out for a few games, the Rangers are extremely shorthanded on defense, prompting the team to give Tomas Kaberle a look. The 36-year-old hasn't played in the NHL since the 2012-13 season and wasn't able to earn a roster spot with the Devils in training camp, but he could give the Rangers a needed veteran presence at the back end until they get healthier. Kaberle is expected to work out for the team Wednesday, after which they could decide to offer him a contract.

Devils Release Kaberle From PTO

News: Tomas Kaberle was released from his professional tryout contract with the Devils on Tuesday, Tom Gulitti of the Bergen Record reports. Analysis: After playing last season in the Czech Republic, the 36-year-old Tomas Kaberle was hoping for one last tour of NHL tour, but after he was cut by the Devils, he may be resigned to ending his career in his home country. The one-time 60-point scorer last appeared in the NHL in the lockout-shortened 2012-13 season, skating in 10 games for the Habs.

Kaberle Hoping For NHL Comeback

News: Tomas Kaberle is attempting an NHL comeback and has been in Toronto working out with current pros, reports the Toronto Sun. "I might have a tryout on the table, but not in Ontario," Kaberle said this week. Analysis: "We'll see what happens in the next few weeks," continued the 36-year-old defender. "I feel good, with no injuries (a charmed career in that sense). I still enjoy the game and that's they key. It would be nice to play a couple of more years." He spent last season with Kladno in the Czech league. His fantasy value will be limited even if he does earn a spot. He'll likely only be a number five or six defender.

Habs To Buy Out Kaberle

News: Tomas Kaberle has reportedly been informed by the Canadiens that they will buy out the remaining year on his contract, NHL.com reports. Analysis: The 35-year-old blueliner appeared in 10 games for the Habs this season, notching three assists. He'll be the team's second compliance buyout, with Scott Gomez having been bought out earlier this season. Once he's free to sign elsewhere, Tomas Kaberle's ability as a puck-mover could garner him some interest in free agency.

Montreal Seeking To Trade Kaberle

News: Montreal general manager Marc Bergevin will explore trading Tomas Kaberle in the offseason, the Montreal Gazette reports. Analysis: One way or another --- via trade or amnesty -- Tomas Kaberle will not be in the employ of the Montreal Canadiens hockey club when the 2013-14 season rolls around.

Canadiens' Kaberle Placed On Waivers

News: Tomas Kaberle was placed on waivers Saturday, TSN's Bob McKenzie reports. Analysis: Tomas Kaberle's $4.25 million cap number for 2013-14 ensures that he will not be claimed. The Canadiens could keep him around after he clears waivers, or they could opt to send him to the AHL. The former seems more likely, but that could change if the Canadiens make a trade.

Habs Scratch Kaberle

News: Tomas Kaberle will be a healthy scratch Thursday against the Hurricanes. Analysis: Tomas Kaberle has three assists in 10 games to date and given his limited role with the Habs these days, the veteran blueliner's fantasy value is marginal at best.