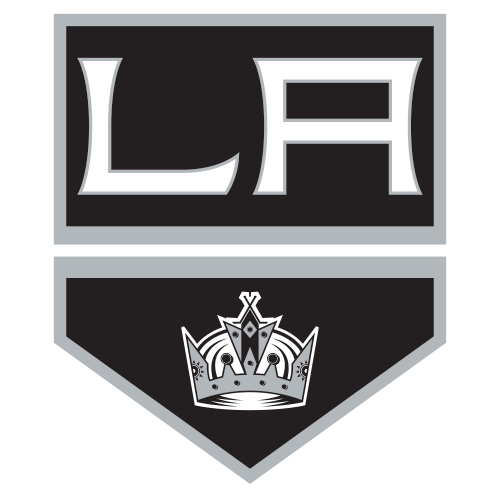 Own

0%

Start

0%

RW Rank

NR
Los Angeles' Hunter Heads To AHL

News: Trent Hunter cleared waivers and was assigned to the AHL on Saturday, TSN's James Mirtle reports. Analysis: With just seven points in 38 games this year, it's safe to say Trent Hunter's best hockey days are behind him.

Kings' Hunter Placed On Waivers

News: Trent Hunter was placed on waivers by the Kings on Friday, the LA Kings Insider reports. Analysis: Teams will have 24 hours to put in a claim on Trent Hunter. If he remains unclaimed he'll get sent down to Manchester of the AHL.

Kings' Hunter Elevated To Top Line

News: Trent Hunter was bumped up to the top scoring line at Sunday's practice, the LA Kings Insider reports. Analysis: Head coach Terry Murray reshuffled most of the lines in an attempt to break the team out of its recent offensive skid and Trent Hunter appears to have benefited the most. He's still likely nothing more than an occasional nightly start in most formats, but bump him up if he sticks on the top line.

Hunter Chips In Assist For Kings

News: Trent Hunter collected an assist in Saturday's loss to the Coyotes. Analysis: Trent Hunter stepped into the lineup with Simon Gagne out and logged just over 13 minutes of ice time. He's been in-and-out of the lineup this season as Saturday marked just his fourth game of the season and his first point. He figures to fill a third-line role for the Kings as long as Gagne is sidelined.

Kings Sign Hunter To One-Year Deal

News: Trent Hunter has signed a one-year deal with the Kings, the team's official site reports. Analysis: He'll likely end up on the third line, where it's possible that he might hit the 15-20 goal range if he's able to play well enough to remain a fixture in the Los Angeles lineup.

Hunter Making Most Of Tryout For Kings

News: Trent Hunter, who is with the Kings on a tryout agreement, could be earning himself a spot on the Kings' third line, the LA Kings Insider reports. Analysis: Trent Hunter has impressed the Kings coaching staff with his skating ability after coming off some significant knee surgery and might be carving himself out a role on the team's third line. "His skating is really good. I know he had the operation and went through the time he missed last season. He worked extremely hard in the offseason to get himself back on top of his game. He has come in and proven that to us, that he's in great shape. I thought, last night, he made some outstanding plays on some breakouts coming out of his own end, making plays off the boards. That's as good as it gets, on four or five of those looks. So, his game has been good," head coach Terry Murray said.

Hunter Clears Waivers, Devils Buy Him Out

News: Hunter cleared waivers Tuesday, allowing the Devils to complete his buyout, the Bergen Record reports. Analysis: Hunter was acquired for Brian Rolston in an attempt to clear cap space and will now be a free agent with a $666,667 cap hit for the Devils. He's a gritty winger returning from knee surgery and has reportedly drawn interest from his old club, the Islanders.

Isles Remain Quiet On Their Interest In Hunter

News: General Manager Garth Snow wouldn't confirm or deny if the Islanders are interested in signing Hunter, assuming he passes through waivers and is bought out of his contract, according to Newsday. Analysis: Hunter was just traded to New Jersey last week, but apparently the Devils never had any intention of letting him play for them and they were just looking for salary cap relief. Hunter is only a third of fourth line player and the Isles have quite a few of those, so this might not be as easy a decision for the club as you might think.

Devils Plan To Buy Out Hunter

News: Hunter, who was acquired by the Devils last week, has been placed on waivers and will have his contract bought out if he goes unclaimed, Tom Gulitti of the Bergen Record reports. Analysis: Ultimately, he'll become a free agent in the near future unless a team picks up the remaining $4 million and two seasons left on his current contract.

Devils' Hunter at Full Health

News: Hunter, who was recently traded to New Jersey, has completely recovered from last season's MCL tear, reports Tom Gulitti of the Bergen Record. Analysis: Hunter was just exchanged for Brian Rolston, and underwent physicals before the deal was signed off. Hunter notched just four points in 17 games last year.