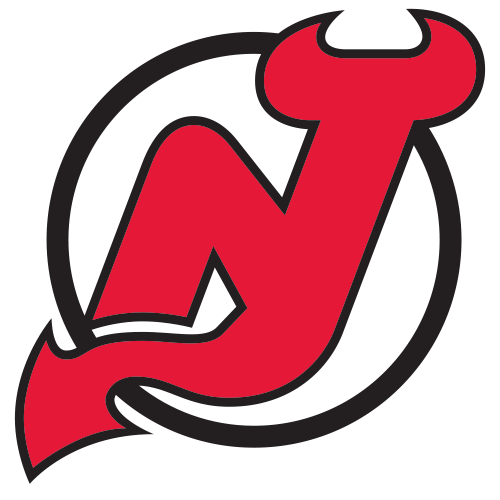 Own

0%

Start

0%

D Rank

NR
Leach Back With Devils

News: Jay Leach signed a one-year, two-way contract with New Jersey on Sunday, according to Renaud P Lavoie of RDS. Analysis: Jay Leach likely will open the season with Albany and be called up in the event of an injury to one of New Jersey's top six defenders.

Devils Send Leach To AHL

News: Jay Leach was placed on waivers by the Devils on Monday, ESPN New York reports. Analysis: This shouldn't come as a huge surprise after he signed a two-way deal with New Jersey during the summer.

Devils Extend Leach For Another Year

News: The Devils have re-signed Leach to a one-year, two-way contract valued at $525,000, the Newark Star-Ledger reports. Analysis: Despite being drafted by the Coyotes as far back as 1998, Leach has played in just 70 contests at the NHL level. Still, this move helps the Devils preserve some of its depth on the blue line for another season.

Devils Recall Leach

News: The Devils recalled Leach from AHL Albany under emergency conditions Saturday, the Star-Ledger reports. Analysis: With Colin White and Anthon Volchenkov suffering from lower-body injuries that will likely keep them out of Saturday's game against Buffalo, Leach may be needed against the Sabres. He's played 16 games for Albany since coming over in a trade with the Sharks, notching one goal and three assists.

Leach Sent Down By New Jersey

News: Leach has been sent back to AHL Albany, the Bergen Record reports. Analysis: The moves makes way for the return of Anton Volchenkov, who is eligible to return Friday from his three-game suspension.

Devils Recall Leach

News: The Devils recalled Leach from AHL Albany on Friday, the team's official site reports. Analysis: The Devils recalled him on an emergency basis, so he likely won't be up for long. He's played in 50 AHL games this season (with Worcester before he was traded), compiling one goal, four assists and 45 penalty minutes.

Devils Trade for Leach

News: Leach was traded to the Devils on Wednesday in a four-player deal, the Sharks' official site reports. Analysis: The Devils also acquired center Steve Zalewski from the Sharks for center Mike Swift and right wing Patrick Davis. Leach appeared in 28 games with the Sharks last season, posting three points, but has spent this season in the AHL.

Leach Returning To New Jersey

News: Leach was reacquired by New Jersey on Wednesday for minor league winger Patrick Davis, the Newark Star-Ledger reports. Analysis: Hardly a groundbreaking deal, but the Devils are looking to add a little more minor league talent to their defense pool, as they clearly didn't have enough before the deal. Kidding aside, Leach will act as a stopgap when he's with the big club, especially with the team missing Anton Volchenkov the next few games due to suspension.

Sharks' Leach: Placed On Waivers

News: The Sharks put Leach on waivers Monday, the San Jose Mercury News reports. Analysis: As reported by the Mercury News, Leach will end up with AHL Worcester, provided he doesn't get claimed by a different NHL team. Leach only has one goal in 63 contests in the majors, and it came on an empty net. Avoid him at all costs in the fantasy realm.

Leach playing on more regular basis

News: The Sports Xchange reports Sharks D Jay Leach played for the fifth time of the last seven games on Thursday against the Bruins. "Jay's improved every night out," coach Todd McLellan said. "I think he's feeling much more comfortable with our environment, our system. He's contributed. We like what we've seen." Analysis: Leach doesn't have a point in 13 games this season, so when he does dress, it's strictly for defensive purposes. He has no Fantasy appeal until further notice.