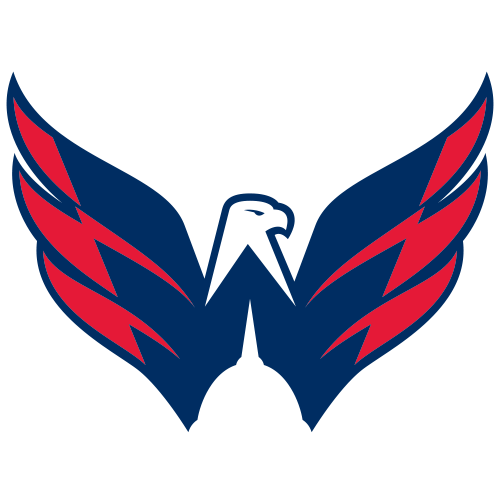 Own

0%

Start

0%

G Rank

NR
Capitals Recall Sabourin

News: Dany Sabourin was recalled Tuesday, the Capitals' official Twitter page reports. Analysis: The 31-year-old goaltender went 3-2 with a 3.19 GAA in this year's Calder Cup (AHL) playoffs. Dany Sabourin hasn't appeared in an NHL game since 2008-09, but he may get a chance to back up Braden Holtby in Wednesday's Game 3 against the Rangers.

Caps Send Down Sabourin

News: Dany Sabourin was assigned to the AHL on Friday, the Capitals' official Twitter page reports. Analysis: The 31-year-old was called up on Apr. 7, but didn't appear in any NHL games this season. He posted a 2.76 GAA in 37 games for the Hershey Bears of the AHL this season, but he hasn't played in the NHL since the 2008-09 season. It appears Michal Neuvirth (lower body) could be ready to back up Braden Holtby in Saturday's Game 5 against Boston.

Washington Calls Up Sabourin

News: Dany Sabourin was recalled from the AHL on Saturday, Capitals.NHL.com reports. Analysis: Sobourin's call-up seems to imply that Washington could be without both Tomas Vokoun and Michael Neuvirth against the Rangers on Saturday.

Sabourin Returned To AHL

News: Dany Sabourin was returned to Hershey (AHL) on Sunday, Katie Carrera of The Washington Post reports. Analysis: This is a good indication that Michal Neuvirth is almost healthy again, but we'll keep an eye out for any other transactions involving the Caps' netminders in the coming days.

Caps Recall Sabourin

News: The Caps called up Dany Sabourin from Hershey of the AHL on Saturday, The Washington Post reports. Analysis: The team had sent Braden Holtby back down to Hershey on Friday, but after Michal Neuvirth missed Saturday's practice, they still needed someone to be the backup Saturday night. Dany Sabourin will be that backup.

Caps' Sabourin Clears Waivers, Back to Hershey

News: Sabourin cleared waivers Friday and reported back to AHL Hershey, Washington Post reports. Analysis: Sabourin was no longer needed in D.C. as Semyon Varlamov is ready to return to the team Saturday. Sabourin was not claimed and will back up Braden Holtby in Hershey going forward.

Caps Put Sabourin on Waivers

News: The Capitals placed Sabourin on waivers Thursday, TSN's Bob McKenzie reports. Analysis: With Michal Neuvirth steadily improving and Semyon Varlamov close to coming back from injury, Sabourin was no longer needed in Washington. Assuming he goes unclaimed, he'll likely report to the AHL.

Sabourin sent back to AHL

News: Bruins G Dany Sabourin, who was up while Tuukka Rask dealt with a knee injury, was reassigned to the AHL on Monday. Analysis: Sabourin has no Fantasy value while down in the minors. Continue to ignore him.

Sabourin optioned; Rask staying

News: On Saturday, the Bruins promoted director of hockey operations Don Sweeney to assistant general manager and also announced they had trimmed the roster down to 24 by sending 10 players, including goalie Dany Sabourin, to Providence of the American Hockey League. That means Tuukka Rask will back up Tim Thomas in net. Analysis: We fully expected Rask to open the season as the Bruins backup goalie since he has pretty much done all the can in the minors. He will definitely see time in net for Boston, so consider him a nice No. 3 Fantasy goalie and flier in leagues that use average points per game. Sabourin is nothing more than organizational depth and has minimal Fantasy appeal as he is third on the team's depth chart. The Bruins TG has high-end Fantasy appeal.

Sabourin latches on with Bruins

News: The Bruins signed goalie Dany Sabourin to a one-year deal Tuesday. Additional terms of the contract were not released. Analysis: The 28-year-old Sabourin split the 2008-09 season between Pittsburgh and Edmonton. He appeared in 19 games for the Pens, going 6-8-2 with a 2.85 GAA and .898 save percentage. He was then traded to Edmonton Jan. 17 and did not appeared in a game for the Oilers before being waived Jan. 20. Sabourin spent the rest of the season with Springfield of the AHL. He went 5-6-2 with a 3.17 GAA and .904 save percentage. Sabourin will likely begin the season third on the Bruins' depth chart at goalie behind Tim Thomas and Tuukka Rask. Sabourin is merely organizational depth and can be ignored in Fantasy until further notice. The Bruins TG is still a high-end Fantasy option because of Thomas.