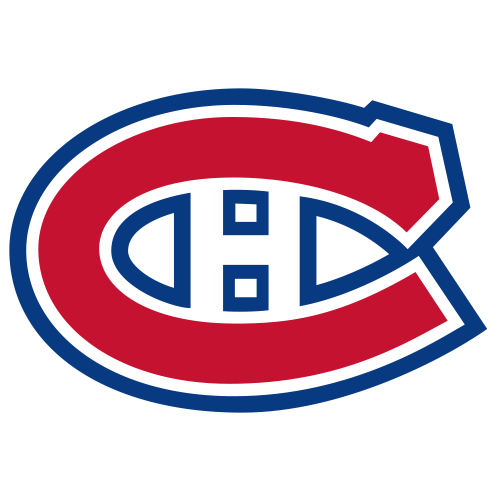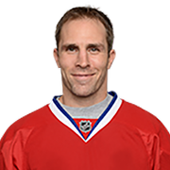 Own

0%

Start

0%

D Rank

NR
Habs' Weaver Won't Be Re-Signed

News: Mike Weaver will not be re-signed by the Canadiens, TSN's John Lu reports. Analysis: Mike Weaver spent much of the 2014-15 season as a healthy scratch, and he didn't make any appearances in the playoffs. The Canadiens are allowing three of their oldest players to walk, as the team said Weaver, Sergei Gonchar and Manny Malhotra won't be re-signed.

Habs Activate Weaver

News: Mike Weaver (concussion) was activated from injured reserve Saturday, according to the NHL's media site. Analysis: Mike Weaver no longer seems to be feeling the effects of the concussion, but he'll serve as a healthy scratch Saturday against the Senators, Renaud Lavoie of TVA Sports reports. He could struggle to find a regular spot in the lineup for the Canadiens on a consistent basis.

Habs' Weaver Cleared For Contact

News: Mike Weaver (concussion) was cleared for contact during Wednesday's practice. Analysis: The concussion symptoms seem to have dissipated for Mike Weaver, who has been out since Dec. 6. The Canadiens will still have to activate him from IR before he's able to return to the lineup, which could happen after he logs another practice or two.

Habs Shuttle Weaver To IR

News: Mike Weaver (concussion) was placed on injured reserve Tuesday. Analysis: Mike Weaver has already surpassed the mandatory minimum of seven days for his IR stint, so the move simply gives the Canadiens some more roster flexibility. The blueliner was able to take part in a non-contact practice Monday, so a return may not be especially far off.

Habs' Weaver Practices

News: Mike Weaver (concussion) practiced in a non-contact jersey Monday, John Lu of TSN reports. Analysis: There's still no timetable for Mike Weaver's return since concussions tend to linger, but it's a good sign that he's going through drills with teammates. Keep an eye out for him to be cleared for contact as an indication that he's ready to get back in the lineup.

Habs' Weaver Out Tuesday

News: Mike Weaver (concussion) will not be available Tuesday against the Stars. Analysis: With Mike Weaver diagnosed with a concussion, expect Tuesday's game to be the first of multiple contests that the blueliner misses. Nathan Beaulieu will take his place on the Habs' third pairing.

Habs' Weaver Has Concussion

News: Mike Weaver has a concussion, Arpon Basu of NHL.com reports. Analysis: Mike Weaver missed practice Monday, and it would be a shock if he was in the lineup Tuesday against the Canucks. As with all concussions, there's no timetable for his return at this point.

Habs' Weaver Misses Practice

News: Mike Weaver (upper body) did not practice with the team Monday. Analysis: The blueliner has four assists in 26 games so far this season, but looks like he won't be able to suit up Tuesday when the Habs take on the Canucks.

Canadiens' Weaver Leaves Game

News: Weaaver left Saturday night's 4-1 loss to the Stars with an upper-body injury, the Montreal Gazette reports. Analysis: Mike Weaver will be evaluated Monday prior to Montreal's next game Tuesday at home against Vancouver. Hockey Inside Out indicates he left the game for concussion symptoms.

Montreal's Weaver Returns

News: Mike Weaver returned to the active lineup Thursday after missing one game with an upper-body injury. Analysis: Mike Weaver was on the third defensive pairing, registering an assist and a blocked shot in 13:03.