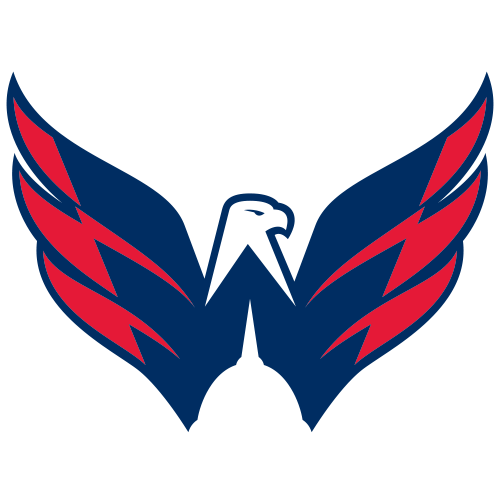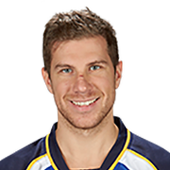 Own

1%

Start

0%

C Rank

NR
by RotoWire Staff | Special to CBSSports.com

Derek Roy signs with SC Bern in Swiss League

Derek Roy signed with SC Bern of the Swiss National League A on Saturday, Jim Matheson of the Edmonton Journal reports. Roy performed quite well during the preseason while on a professional tryout contract with the Capitals, but was ultimately unable to secure a spot on the team's 23-man roster. Rather than wait for another potential offer from an NHL club at some point during the regular season, the 32-year-old forward will head overseas to play with SC Bern of the Swiss National League A. Roy's time in the NHL has likely come to an end.

Released from tryout

News: Derek Roy was released from the Capitals Monday. Analysis: The 32-year-old forward was brought in to help shore up the offense while Nicklas Backstrom (hip) continues to work his way back into the lineup. However, Derek Roy was unable to leapfrog Andre Burakovsky into the top-six, and so he will hope to catch on with another team.

Records Assist Monday

News: Derek Roy scored a power-play assist during Washington's 3-1 win over the Islanders on Monday. Analysis: Derek Roy has been a productive player for the Capitals thus far in preseason with a goal and an assist in three games. With Nicklas Backstrom (hip) questionable to start the season, the versatile playmaker has a good chance to make the opening night roster and get some action at least in the first few games. However, Roy hasn't been successful in jumping Andre Burakovsky on the depth chart and into a top-six role, so his fantasy upside remains somewhat limited to deeper leagues unless or until he secures more meaningful ice time. Continue to monitor the situation as training camp winds down.

Caps Sign Roy To PTO

News: Derek Roy signed a professional tryout contract with the Capitals on Monday. Analysis: The Capitals will take a look at the veteran forward during training camp and the preseason and see if he can fit into a bottom-six role. Derek Roy's ability to play both center and wing should bolster his claim to an Opening Night roster spot, especially if more inexperienced younger options like Tom Wilson, Michael Latta, and Stanislav Galiev struggle in the preseason. A former 60-point scorer for the Sabres, Roy was limited to 12 goals and 20 assists over 72 games with the Predators and Oilers a season ago.

Oilers' Roy Contributes Two Points In Loss

News: Derek Roy tallied a power-play assist and the game-tying goal (at the time) in Thursday's 6-4 loss to Pittsburgh. Analysis: Unfortunately for Derek Roy and the Oilers, his game-tying tally in the third period -- which completed a comeback from a 4-0 deficit -- was counterfeited by two late Pittsburgh goals. With 16 points and a minus-12 rating in 32 games since joining the Oilers, he hasn't exactly undergone a career renaissance.

Oilers' Want To Keep Roy

News: The Oilers would rather sign Derek Roy to a contract extension rather than trade him, according to the Oilers web site. Analysis: Derek Roy has five goals and 12 points in 23 games for the Oilers since being acquired from the Predators in late December. At 31 years old one would think it would be more beneficial to the team if he were to bring back a younger prospect or draft pick but the organization believes that Roy may finally be getting the best out of Nail Yakupov. Still, this may be all for moot if Roy, who will be an unrestricted free agent after the season, has no interest in returning to a re-building team.

Oilers' Roy: Points In Three Straight

News: Derek Roy ran his point streak to three games with an assist on Nail Yakupov's first-period goal in Wednesday's shootout win over the Bruins. Analysis: Derek Roy and Yakupov have shown a strong connection of late, with the latter arguably playing his best hockey since his rookie season. As is true with any Oilers forward, the plus/minus rating will remain a lingering concern with Roy, but he certainly carries more fantasy relevance with Edmonton than he did earlier in the season with Nashville. Even so, his half-point-per-game production thus far with the Oilers relegates his interest mostly to deeper formats.

Oilers' Roy Finds Net In Win

News: Derek Roy found the net in the second period of Monday's win over the Sharks, giving him his fifth goal of the season. Analysis: After being acquired from the Predators in late December, Derek Roy got off to a hot start with two goals and five assists over his first eight games with his new team. He's since seen his production slow, tallying two lone goals during his last seven games. It's probably best to let Roy sit on the waiver wire until he can provide points with a little more consistency.

Oilers' Roy Improves Point Streak To Three Games

News: Derek Roy notched an assist in Tuesday's loss to the Blues. Analysis: Derek Roy has picked up points in three straight games for the Oilers, settling in quite nicely in a featured role for the struggling squad. Even if his point totals begin to dry up, the 31-year-old should continue to bring a modicum of respectability to the team's second line, which is all the Oilers can really ask for at this point.

Trio Of Points For Oilers' Roy

News: Derek Roy scored a goal and chipped in two helpers in Friday's 5-2 win over the Blackhawks. He also skated to a plus-3 rating. Analysis: With the three-point outbust, Derek Roy is now up to five points in six games as an Oiler since coming over in a trade from Nashville. He's only fired four shots on net during that span, but the former 81-point man has a shot at thrusting himself back into fantasy relevance if he can continue to produce -- even if the production comes while skating for the league's worst team.