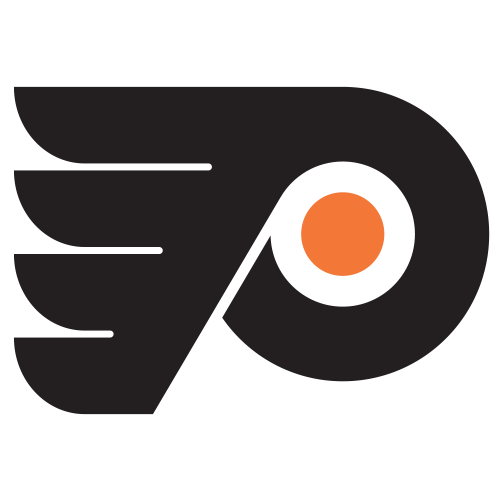 Own

0%

Start

0%

G Rank

NR
Bacashihua Recalled By Flyers

News: The Flyers have recalled Jason Bacashihua from AHL Adirondack, the team's official site reports. Analysis: Jason Bacashihua gives the Flyers a backup option behind Sergei Bobrovsky, with Ilya Bryzgalov dealing with a foot injury.

Bacashihua Recalled By Flyers

News: The Flyers have recalled Jason Bacashihua from AHL Adirondack on an emergency basis,the team's official site reports. Analysis: Jason Bacashihua will give the Flyers some short-term netminding depth, with Ilya Bryzgalov currently battling the flu.

Bacashihua Joins Flyers

News: The Flyers have signed Bacashihua to a two-way deal, the Philadelphia Daily News reports. Analysis: Bacashihua will give the Flyers' organization some added netminding depth, with an AHL assignment likely on tap.

Bacashihua or Grahame Up for the Avs

News: Either Bacashihua or John Grahame will get the call for the Avs to replace the injured Craig Anderson for Thursday's game in Calgary, the Denver Post reports. Analysis: Anderson went back to Denver to have his knee examined instead of moving on to Calgary with the team Tuesday night. Peter Budaj will get the starting nod while Anderson is out most nights.

Avs' Bacashihua Sent To AHL

News: Bacashihua was reassigned to AHL Lake Erie on Sunday, reports the Denver Post. Analysis: No surprise here, as Peter Budaj is once again expected to play backup to Avs' starter Craig Anderson this season. Bacashihua has spent several years trying to crack an NHL roster, but never seems to be able to take his game to the next level. He possesses zero fantasy value at this point in time.

Avs send five to AHL

News: The Denver Post reports that the Avalanche have sent the following players to Lake Erie of the AHL: G Jason Bacashihua, D Darcy Campbell, D Aaron MacKenzie, C Matt Hendricks and C Nathan Smith. Analysis: None of these players have any Fantasy value, so continue to ignore them in all formats.

Bacashihua agrees to deal with Avs

News: The Colorado Avalanche signed forward Cody McLeod to a one-year contract and reached deals with six others Monday. Colorado also agreed to terms with forwards Philippe Dupuis and Nathan Smith, defensemen Darcy Campbell and Aaron MacKenzie, and goaltenders Jason Bacashihua and Tyler Weiman. Analysis: Bacashihua last played in the NHL in 2006-07 with the Blues. He was 3-7-3 with a 3.15 GAA amd .896 save percentage. He used to be a backup to Manny Legace, but now is nothing more than organizational depth in Colorado. Ignore Bacashihua in Fantasy formats.

Bacashihua ends up in Colorado

News: The depth in the Blues' goaltending system has taken a deep hit in the last week. G Juuso Riksman returned to Peoria (the Blues' AHL affiliate) after a one-month loan to a Swedish team. When Riksman came back, the Blues traded goalie Jason Bacashihua to the Avalanche earlier in the month. Well, now Riksman has decided that he's returning to Europe. Analysis: That leaves Marek Schwarz as the Blues' only legitimate candidate to play in St. Louis if an injury occurs to either Manny Legace or Hannu Toivonen. Schwarz is the best of the lot, so watch him in keeper leagues if one or both of the Blues' goalies go down. Bacashihua and Riksman can be ignored in most formats for now.

G Bacashihua sent to minors

News: Jason Bacashihua was assigned to Peoria of the AHL on Wednesday, as he failed to beat out Manny Legace or Hannu Toivonen for one of the two goaltender jobs in St. Louis. Analysis: Bacashihua might be back at some point if injuries open up a spot, but avoid him in all Fantasy leagues for now.

Bacashihua to stick around

News: The St. Louis Post-Dispatch reports Manny Legace (knee) will not be back this season, as he continues to rehab his left knee after arthroscopic surgery on Feb. 27. "It's more about getting prepared for next year now," Legace said. Analysis: With Legace staying on the shelf, the Blues will depend on Curtis Sanford and Jason Bacashihua for Fantasy Week 27 (April 2-8). Bacashihua remains useful only in the largest of Fantasy leagues which average points per game in a scoring period.