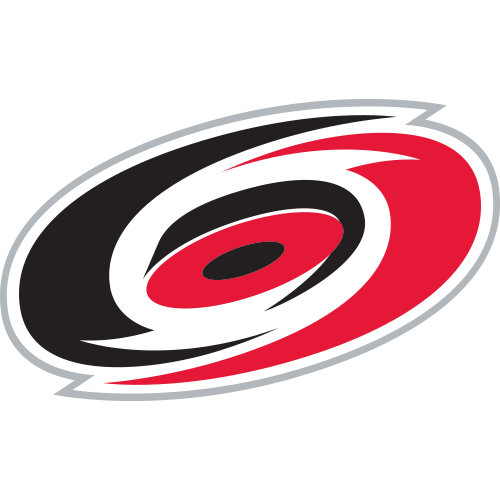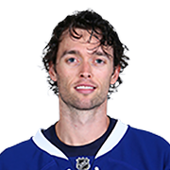 Own

0%

Start

0%

G Rank

NR
Hurricanes' MacIntyre Reassigned

News: Drew MacIntyre was reassigned to AHL Charlotte on Friday. Analysis: Drew MacIntyre served as the Hurricanes' emergency backup Thursday against the Capitals after Cam Ward (lower body) was ruled out. His demotion would seem to signal that Ward will be good to go for Sunday's game versus the Red Wings.

Hurricanes Recall MacIntyre From AHL Charlotte

News: The Hurricanes recalled Drew MacIntyre from AHL Charlotte on Thursday. Analysis: Drew MacIntyre was brought up to provide some depth with Cam Ward sidelined due to a lower-body injury. MacIntyre figures to serve as the backup behind Anton Khudobin until Ward is able to play again.

MacIntyre Signs With Hurricanes

News: The Hurricanes have signed Drew MacIntyre to a one-year, two-way contract, the team's official site reports. Analysis: The 31-year-old Drew MacIntyre, who spent most of last season with the AHL's Toronto Marlies, gives the Hurricanes some veteran goaltending depth behind Cam Ward and Anton Khudobin.

Leafs' MacIntyre Will Return To AHL

News: Drew MacIntyre will be sent down to the AHL to lead the Marlies in the playoffs, James Mirtle of The Globe and Mail reports. Analysis: In his first NHL start of his career, Drew MacIntyre made 33 saves in a loss. He has played 10 years in the minors and was brought up just to give him a start in the NHL for his career, so do not expect him to be recalled unless it is warranted by an injury.

Leafs' MacIntyre: 33 Saves In Loss

News: Drew MacIntyre made 33 saves in a 4-2 loss to the Panthers on Thursday night. It was his first career NHL start in a 10-year professional career. Analysis: He's played for nine different minor league teams (and a KHL team to boot) over those 10 years, making five NHL relief appearances in that span. Drew MacIntyre put up a good fight Thursday, but in the end, his mates played the same way they have most of the season. They allowed 37 shots on net.

Leafs Give MacIntyre First NHL Start Thursday

News: Drew MacIntyre will make his first NHL start Thursday against Florida, according to Hockey Central at Noon on Toronto's Sportsnet the FAN590. Analysis: This is a class move and has nothing to do with a lack of faith in James Reimer. Drew MacIntyre is 30 years old and has been starring in the AHL, but has only ever appeared in relief in the NHL. And against the Panthers, he could be well positioned to win that outing.

Maple Leafs' MacIntyre Called Up Saturday

News: Drew MacIntyre was recalled from AHL Toronto on Saturday, James Mirtle of the Toronto Globe and Mail reports. Analysis: With Jonathan Bernier (knee) out for at least the next three weeks, the Leafs opted to swap a forward (Carter Ashton) for a goaltender. So long as Toronto remains in the mix for a playoff spot, James Reimer figures to start over Drew MacIntyre.

Maple Leafs Demote MacIntyre

News: Drew MacIntyre was demoted to AHL Toronto prior to Tuesday's game, David Alter of Sportsnet 590 The Fan reports. Analysis: Jonathan Bernier is back in the net for Maple Leafs after missing the previous five games with a groin injury, eliminating the need for the team to carry two extra goalies on their roster. Drew MacIntyre made just one appearance during his stay with the Leafs, stopping all 14 shots he faced in relief of James Reimer in Sunday's loss to the Devils.

Leafs' MacIntyre Perfect In Relief

News: Drew MacIntyre made 14 saves in relief Sunday after he came in for starter James Reimer early in the second period. He did not allow a goal. Analysis: Drew MacIntyre had been having a great year in the AHL when he was called up, but he's still waiting on his first NHL start. He has appeared in five games in relief -- one this season, two in 2011-12 and two in 2007-08.

Leafs Recall MacIntyre From Marlies

News: Drew MacIntyre was recalled from the Toronto Marlies on Saturday, TSN's Jonas Siegel reports. Analysis: With Jonathan Bernier banged up and likely out for a few games, the Leafs are in need of a little depth in goal. Drew MacIntyre is 25-15-3 with a 2.47 GAA and .919 save percentage over 44 games for the Marlies this season.