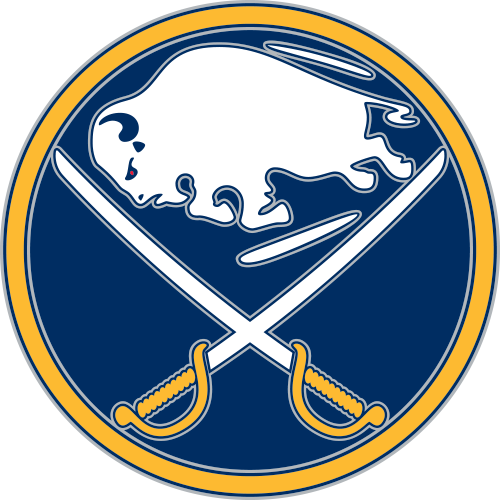 Mikael Tellqvist
G / Buffalo Sabres / EXP: YRS
Height:
Weight: lb
Age:
College: None
Own

0%

Start

0%

G Rank

NR
Tellqvist joins Russian team

News: Free agent goalie Mikael Tellqvist signed a contract with Ak Bars Kazan of the Kontinental Hockey League (Russia). Analysis: Tellqvist was part of the Swedish Elite League before coming to the U.S. in 2001-02. He split the 2008-09 season between Phoenix and Buffalo. Tellqvist was never a full-time goalie in the NHL and it seems he was tired of waiting for his chance to start. He could return to the NHL at some point, but Tellqvist is not worth owning in Fantasy.

Tellqvist wins season finale

News: Buffalo G Mikael Tellqvist emerged victorious on Saturday in a 6-1 win over the Bruins in the team's final game of the season. He made 34 saves and allowed one goal, improving his record to 9-6-1 to finish the season, playing for both the Coyotes and Sabres. Analysis: Tellqvist was not used down the stretch by the Sabres as they tried to ride Ryan Miller into the playoffs but failed to do so. Tellqvist will likely remain a backup next season so he should have little value on Draft Day 2009. The Sabres TG will likely be a high-end option next season with a healthy Ryan Miller between the pipes.

Tellqvist comes on in relief

News: Buffalo G Ryan Miller fell short in Saturday's game against the Devils, allowing three goals in the first 27:04 of the game and was pulled after the second period. The Sabres tried to make a furious comeback in the third period but fell short after Mikael Tellqvist came on in relief of Miller and made six saves, allowing no goals. Analysis: Tellqvist will not be making too many more appearances in meaningful games as the Sabres will ride Miller the rest of the way. He is not worth using in Fantasy at the moment.

Tellqvist nets 30 saves in comeback win

News: Sabres G Mikael Tellqvist made 30 saves during a 5-3 win against the Panthers Wednesday. Tellqvist fell behind 3-1 before Buffalo scored the final four goals of the game for the victory. It was Tellqvist's first win in four appearances with the Sabres. Analysis: Too bad Tellqvist took this long to record his first Buffalo win. Ryan Miller is set to return from an ankle injury Friday, and that means Tellqvist will have to battle Patrick Lalime for backup duties. Despite the win, Tellqvist has limited Fantasy appeal. The Sabres TG will once again be a high-end Fantasy option when Miller returns.

Buffalo goalie situation in flux

News: Goalie Ryan Miller returned to Sabres on Monday, participating in his first full practice with a team that has been struggling since he was injured a month ago. He's been skating lightly on his own over the past week, but was in full equipment and taking shots during Monday's workout. Miller has been out since sustaining a high ankle sprain against the New York Rangers on Feb. 21. He didn't give a timetable for when he would be ready to play in a game. "My plan is to get in as quick as possible, but I really can't tell you when that's going to be," Miller said. "It's all dependent on how quickly I get myself up to speed and how my ankle reacts. You don't want to do anything too quick." Backup Patrick Lalime has started all but one of the 12 games that Miller has missed, while Mikael Tellqvist had the other start. Analysis: Lalime was sharp early on, posting a .949 save percentage in his first five games, highlighted by back-to-back 5-1 wins over Montreal and Phoenix. But Lalime has just a 4.35 goals-against average and .865 save percentage in his last six starts. Tellqvist has made just three appearances since arriving in a trade deadline deal from Phoenix and has allowed five goals on 46 shots. Lalime will likely remain the primary backup to Miller, and it seems his time as a stopgap Fantasy option is close to being done. Lalime and Tellqvist appear to be risky Fantasy starts Week 25 (March 23-29).

Tellqvist gets work in relief

News: Patrick Lalime allowed four goals on 19 shots in a loss to the Rangers on Saturday and was replaced by Mikael Tellqvist at the start of the third. Tellqvist made 11 saves and didn't allow a goal. Analysis: Tellqvist could eventually start getting more looks considering how poor Lalime has been since Ryan Miller was injured. Until that happens however, Tellqvist is at best a low-end flier option.

Power play dooms Tellqvist Tuesday

News: Sabres G Mikael Tellqvist made 32 saves during a 4-2 loss to the Senators Tuesday. Tellqvist actually blanked the Senators in the first period on 13 shots and carried a 2-0 lead into the second before Ottawa tied the game. Daniel Alfredsson put Ottawa ahead 3-2 on a power-play score 3:30 into the third for the decisive goal. Tellqvist allowed all four goals on the power play. Analysis: Tellqvist made his first start for Buffalo, and second appearance, since coming over in a trade from Phoenix. He looked good in the first period before faltering down the stretch. Buffalo added Tellqvist for goalie insurance with Ryan Miller (ankle) out, but unless he gets on a hot streak, Patrick Lalime is still expected to see most of the starts. Tellqvist has low-end Fantasy appeal at this time. The Sabres TG is a No. 2 Fantasy option without Miller.

Tellqvist makes Buffalo debut

News: Sabres G Patrick Lalime couldn't hold a one-goal lead and was yanked during a third-period collapse during a 5-2 loss against the Flyers Tuesday. Lalime and the Sabres led 1-0 until Scott Hartnell scored a power-play goal with 14 seconds left in the first. It was still 1-all heading into the third before Jeff Carter scored 27 seconds into the third for Philadelphia. Mike Richards scored a little more than four minutes later and Lalime was gone after Carter scored his second goal at 6:24. Lalime, who made 25 saves, was replaced by Mikael Tellqvist after giving up the goal. Tellqvist allowed just a goal to Scott Hartnell, who used his chest on a deflection to beat the netminder. Tellqvist made three saves. Analysis: Tellqvist made his first appearance in net for Buffalo Tuesday since being acquired at last Wednesday's trade deadline from Phoenix. Buffalo added Tellqvist for goalie insurance with Miller out, but unless he gets on a hot streak, Lalime is still expected to see most of the starts. Tellqvist has low-end Fantasy appeal at this time.

Tellqvist shipped to Buffalo

News: TSN reports that the Coyotes have shipped G Mikael Tellqvist to the Sabres in exchange for a fourth-round pick. Analysis: Tellqvist is 7-5-1 with a 2.86 GAA average this season as the backup to Ilya Bryzgalov. He will get a shot to fill in for Ryan Miller as current No. 1 Patrick Lalime is just struggling mightily. Tellqvist's value gets a nice boost with this move, as he should get some consistent starts down the stretch and is worth adding in deeper leagues as a low-end No. 2 or high-end No. 3 Fantasy option. The Sabres TG remains a No. 2 option with Miller out.

Tellqvist triumphant over Thrashers

News: Daniel Carcillo scored in the eighth round of the shootout to lift goalie Mikael Tellqvist and the Phoenix Coyotes to a 4-3 win against the Thrashers Thursday. Tellqvist allowed just a shootout goal to Slava Kozlov while making seven saves. He had 19 saves in regulation and overtime. Tellqvist held a 3-1 lead before Ilya Kovalchuk scored the tying goal with 53 seconds left. Analysis: Tellqvist has started two straight games for the Coyotes and has looked sharp in both. Now might be the time coach Wayne Gretzky turns to the backup goalie since he has the hot hand, but the starting job with go back to Ilya Bryzgalov eventually. Tellqvist is only worth a flier in leagues that use average points per game. The Coyotes TG remains more of a No. 2 Fantasy option.