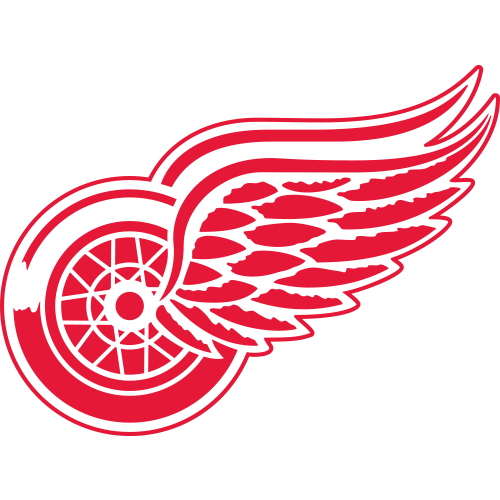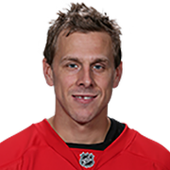 Own

0%

Start

0%

C Rank

NR
Red Wings Buy Out Weiss

News: The Red Wings bought out the remaining three years on Stephen Weiss' contract Tuesday, MLive.com's Ansar Khan reports. Analysis: The Red Wings will owe $16 million to Stephen Weiss, who was appeared in just 78 games during his two seasons with the team as a result of injury. He showed that he still had some offensive ability in his repertoire in the instances he was healthy last season (nine goals, 25 points in 52 games), but at 32 years old, it's doubtful that he'll reemerge as a 50-point scorer in the remaining years of his career. Weiss will become an unrestricted free agent and isn't likely to command a hefty salary figure on the open market.

Wings' Weiss Expected To Be Scratched Tuesday

News: Stephen Weiss is likely to be replaced in the lineup by Justin Abdelkader for Tuesday's Game 3, Ansar Khan of MLive reports. Analysis: Stephen Weiss struggled much of the second half of the year, and has been in and out of the lineup during that span. He was skating in a red jersey with the top six forwards Monday, so it looks like if Justin Abdelkader plays on Tuesday, Weiss will be the odd man out.

Weiss Carries Detroit Offense In Loss

News: Stephen Weiss assisted on the first Detroit goal and potted the second on a power play Thursday in a 3-2 loss to the Bruins. Analysis: Things were looking good after his early third-period tally put Detroit up 2-0, but the Wings collapsed thereafter. Stephen Weiss' hot start to the year in November and December has been long forgotten at this point -- with two points in the first game of April, he's matched his totals from February and March.

Red Wings' Weiss Draws Back In

News: Stephen Weiss will reenter the lineup Thursday against the Sharks, MLive.com's Ansar Khan reports. Analysis: Stephen Weiss had been a healthy scratch in the past five games for the Red Wings, as the recently acquired Erik Cole has effectively replaced him in the lineup. However, with Cole sustaining an upper-body injury Tuesday night and ruled out Thursday, Weiss will get a chance to skate again. Weiss is expected to slot in on the club's fourth line next to Joakim Andersson and Teemu Pulkkinen.

Detroit's Weiss A Healthy Scratch

News: Stephen Weiss did not play in Monday's 5-2 win against Edmonton, being the victim of a healthy scratch. Analysis: Stephen Weiss only has one point in his last 11 games and is a minus-4 in that span. His playing time had dropped to less than 10 minutes a few times in that span, and he doesn't appear to figure large in the Detroit attack as of now. His replacement, Tomas Jurco, is also struggling, however, so he may battle Jurco for playing time the rest of the season.

Wings' Weiss Nets Goal In Loss

News: Stephen Weiss lit the lamp Wednesday in a 4-1 losing effort against Pittsburgh. Analysis: Although he's been streaky, Stephen Weiss is having a pretty good season. Since finally getting healthy, he has 18 points (seven goals) in 30 games. While he's been feast or famine over the last month and a half, he's still a decent fantasy player if you're in a pinch.

Big Game For Wings' Weiss

News: Stephen Weiss ripped off a goal, two assists and a plus-3 rating in Tuesday's win over his old Panthers mates. Analysis: He did it in just 12:16 of ice time, too -- very impressive efficiency. Stephen Weiss had been buried in a deep slump before breaking out over these last few games -- he's got five points in the last four after netting just two in the prior 13.

Wings' Weiss Snaps Drought

News: Stephen Weiss notched an assist in Saturday's 5-2 win over Nashville, snapping a seven-game scoreless streak. Analysis: Stephen Weiss got off to a hot start in his initial return from injury in November, but has failed to recapture that since separating his shoulder in mid-December. If he can get back on track, he has some fantasy value, but that has not happened in January yet.

Wings' Weiss Set To Play Saturday

News: Stephen Weiss (head) is set to return to action Saturday versus the Senators, Ted Kulfan of the Detroit News reports. Analysis: Stephen Weiss was forced to leave the Red Wings' final game before the holiday break Tuesday after taking an elbow to the head, but his availability for Saturday doesn't seem to be in jeopardy after he was cleared of any concussion symptoms. It amounts to a stroke of good fortune for Weiss, who could benefit from some positive news on the health front more than just about anyone in the league. He's missed 114 of a possible 165 regular-season games (69 percent) due to injuries over the last three seasons.

Red Wings' Weiss Passes Concussion Tests

News: Stephen Weiss took an elbow to the head from the Sabres' Nikita Zadorov during Tuesday's game, but managed to pass all concussion tests afterwards, Brendan Savage of MLive.com reports. Analysis: Stephen Weiss said after the game that he should be available moving forward, a fortunate development for a player who has been suffered rotten luck on the health front the last two seasons. Assuming no concussion symptoms emerge within the next few days, the Christmas break will allow Weiss to rest up before the Red Wings play the Senators on Saturday. Though he played only 8:55 in Tuesday's game, he still came away with his fifth goal of the season on a first-period power play.