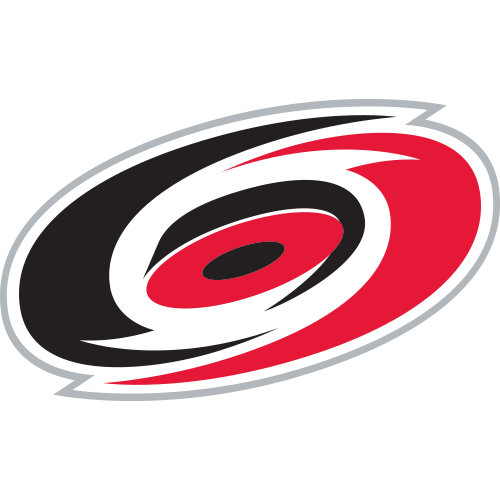 Own

0%

Start

0%

D Rank

NR
Hurricanes' Bergeron Inks Three-Year Deal With Swiss Team

News: Marc-Andre Bergeron signed a three-year contract with the ZSC Lions of the Swiss League. Analysis: With the deal set to take him through his age-35 season, Marc-Andre Bergeron may never skate in the NHL again. Ice time was much more scarce in 2012-13 than it had been in previous seasons, but Bergeron has been a useful defenseman over parts of 10 seasons with the Oilers, Islanders, Ducks, Wild, Canadiens, Lightning and Hurricanes.

'Canes' Bergeron Sits Tuesday Versus Pens

News: Marc-Andre Bergeron was held out of Tuesday's 5-3 loss to Pittsburgh as a healthy scratch, according to the Raleigh News & Observer. Analysis: The writing was on the wall for Marc-Andre Bergeron, who has just one assist in four games so far since joining the 'Canes last week. He saw 21:31 of ice time in his first game, but his minutes showed a steady decline thereafter to just 12:09 prior to his benching. It looks like he is the odd man out on the 'Canes' blue line for now; bench him immediately.

Hurricanes Aquire Bergeron

News: The Hurricanes have acquired Marc-Andre Bergeron in exchange for Adam Hall and a seventh-round pick in the 2013 Draft, the team's official site reports. Analysis: Marc-Andre Bergeron played in just 12 games for the Lightning, notching five points, but assuming the Hurricanes plan to give him some power-play time, it's not hard to imagine his playing time and production getting a lift in his new locale.

Lightning's Bergeron Not Playing Monday

News: Marc-Andre Bergeron will not play Monday against the Penguins, Erik Erlendsson of the Tampa Tribune reports. Analysis: Marc-Andre Bergeron has played 10-plus minutes in each of the team's last seven games, but he'll take a seat Monday, seemingly as a healthy scratch. The 32-year-old defenseman notched his fifth point of the season (an assist) in Saturday's loss to Boston.

Bolts' Bergeron Gets Goal

News: Marc-Andre Bergeron scored his first goal of the season in Saturday's win over the Hurricanes. Analysis: He's not getting consistent ice time, but he is putting up points (four points in seven games) when he's in the lineup. He remains too much of a risk to deploy regularly in fantasy, though. That will change if he gets regular ice.

Bergeron Back In For Lightning

News: Marc-Andre Bergeron will replace Keith Aulie in the lineup Saturday against the Panthers. Analysis: You know the story with Marc-Andre Bergeron by now. When he's on the ice, he has an offensive prowess that makes him an intriguing short-term plug-in on the blue line, but it typically comes with a poor plus/minus and very uncertain playing time.

Lightning's Bergeron To Be Healthy Scratch Sunday

News: Marc-Andre Bergeron will be a healthy scratch Sunday against the Rangers, Erik Erlendsson of the Tampa Tribune reports. Analysis: Marc-Andre Bergeron skated a season-high 12:45 minutes Thursday, but he'll be back in the press box Sunday as a healthy scratch. He has a plus-2 rating in three games this season.

Bolts' Bergeron Healthy, But For How Long?

News: Marc-Andre Bergeron (back) will be on the ice to start training camp Sunday, nearly a year after last playing and subsequently undergoing surgery. Feb. 7, 2012 was his last game action. Analysis: There is an increased concern league-wide about injuries, especially groins and hip flexors (and maybe even backs), given the short camp and the compressed schedule. Don't be tricked by Marc-Andre Bergeron's so-called healthy status -- his risk will be even higher and his track record is pathetic. Avoid the temptation.

Bolts' Bergeron: Surgery Wednesday

News: Marc-Andre Bergeron (back) will undergo surgery on Wednesday, reports the Associated Press. Analysis: Hopefully he's fully recovered for next season. There are really only two certainties with this guy: he's scores when he's healthy ... and he's hurt a lot.

Bolts' Bergeron (Back) Chooses Surgery

News: Marc-Andre Bergeron (back) has announced on his own Twitter account that he has decided to undergo surgery to repair a disc problem that has been affecting his sciatic nerve. Analysis: "Surgery in sight," said the defender. "Unfortunate but it's the reality of professional sport." There's no report on the period of rehab required but suffice to say his season is over. We'll just have to wait to see what happens for next season.