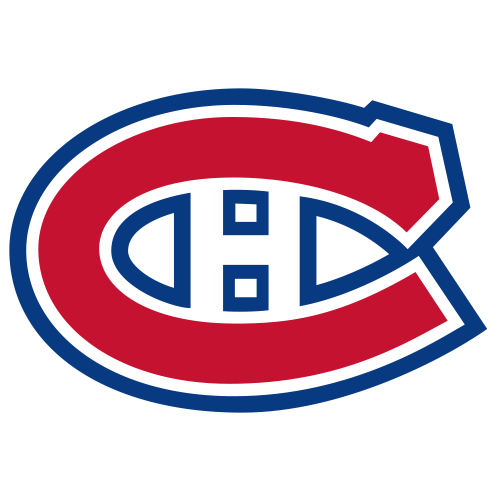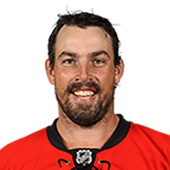 Own

0%

Start

0%

G Rank

NR
UFA MacDonald Heads To Germany

News: Joey MacDonald has agreed to a contract with the Schwenninger Wild Wings of Germany, The New Glasgow News reports. Analysis: Joey MacDonald was the No. 3 goalie on Montreal's organization depth chart last season, but made all 26 of his appearances with AHL Hamilton. Now 35 years old and unlikely to latch on in a backup role with any NHL club this season, MacDonald will likely finish up his career in Europe before calling it quits.

Habs Call Up MacDonald

News: Joey MacDonald was recalled from AHL Hamilton on Wednesday, Renaud Lavoie of TVA Sports reports. Analysis: The Canadiens will more than likely rest Carey Price during practices throughout the playoffs, so Joey MacDonald's recall gives the team two goalies to work with during those sessions, with backup netminder Dustin Tokarski representing the other. MacDonald is a clear No. 3 on the organizational depth chart and won't have a shot at appearing in the postseason unless Price or Tokarski sustains an injury at some point.

Habs Send MacDonald To AHL

News: The Canadiens have assigned Joey MacDonald to AHL Hamilton. Analysis: Joey MacDonald's demotion would appear to be a good sign with regard to Carey Price's status for Tuesday's game against the Preds.

Habs Recall MacDonald

News: Joey MacDonald has been recalled from AHL Hamilton. Analysis: Joey MacDonald gets the call from the Habs in advance of Saturday's game against the Islanders, with Carey Price currently day-to-day with an upper body injury.

Canadiens Reassign MacDonald To Minors

News: Joey MacDonald was reassigned to AHL Hamilton on Monday, TSN.ca reports. Analysis: Joey MacDonald served as the backup to Carey Price over the weekend while Dustin Tokarski picked up some ice time with Hamilton. With Tokarski now back in Montreal, MacDonald will head back to the minors to function in a depth capacity.

Canadiens Recall MacDonald From AHL Hamilton

News: The Canadiens recalled Joey MacDonald from AHL Hamilton on Friday. Analysis: Joey MacDonald will replace Dustin Tokarski as the backup goaltender behind Carey Price. Tokarski started just six games all year, and did not see any action in December, so expect MacDonald's playing time to be sparse.

MacDonald Signs With Habs

News: The Canadiens have signed Joey MacDonald to a one-year, two-way contract, the team's official site reports. Analysis: The 34-year-old Joey MacDonald, who saw work in 11 games with the Flames this past season, gives the Habs' organization added goaltending depth behind Carey Price and Peter Budaj.

MacDonald Strong In Flames' Win

News: Joey MacDonald stopped all but one of the 35 shots he faced in Friday's 2-1 win over Florida. Analysis: Joey MacDonald has ceded time the Calgary crease of late and has six wins on the season. Calgary is hardly a bastion of reliable goaltending, but players like MacDonald can be useful as spot starters on nights where there aren't many games.

Flames To Turn To MacDonald On Friday

News: Joey MacDonald will be the starter in goal for Friday's game against the Panthers, Randy Sportak of the Calgary Sun reports. Analysis: Joey MacDonald will receive the start for the second game of the Flames' back-to-back, with No. 1 goalie Karri Ramo earning the honors Thursday against the Lightning. With a 3.00 GAA and .908 save percentage, MacDonald doesn't make for a particularly good starting option even against the struggling Panthers.

Flames' MacDonald Stops Seven Shots In Relief

News: Joey MacDonald stopped seven of nine shots during the Flames' 6-5 loss to the Predators on Friday. Analysis: Joey MacDonald came in midway through the second period of Friday's game. Though the Flames were only down 4-3, starter Joni Ortio had given up the four goals on just 13 shots. MacDonald ultimately gave up the game-winner and didn't really fare much better, but it wasn't like they were going to put Ortio back in. MacDonald is 4-4-1 with a 3.16 GAA and has a .881 save percentage. He'll remain in his backup role with Karri Ramo returning from a knee injury.