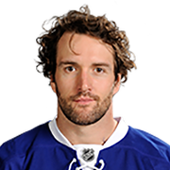 Own

0%

Start

0%

D Rank

NR
Bolts' Cote Suspended Five Games

News: Jean-Philippe Cote was suspended five games for an illegal check to the head in a match Saturday for AHL Syracuse, Erik Erlendesson of the Tampa Tribune reports. Analysis: The suspension will in effect prevent Jean-Philippe Cote from playing in the minors until after the Olympic break, but he was likely to be recalled by Tampa at that time anyhow. Once he's back with the Bolts, he'll probably serve as a healthy scratch most nights.

Cote Clears Waivers, Heads To AHL Syracuse

News: Jean-Philippe Cote has cleared waivers and will head to AHL Syracuse, Damian Cristodero of the Tampa Bay Times reports. Analysis: Jean-Philippe Cote was sent down so that he could continue to play through the Olympic break. He has just four assists through 19 games this season but is expected to return to the team after the break.

Bolts Place Cote On Waivers

News: Jean-Philippe Cote was placed on waivers on Friday with the intention of sending him to the AHL for the Olympic break, Damian Cristodero of the Tampa Bay Times reports. Analysis: Jean-Philippe Cote has played in 19 games for the Lightning this season, totaling four assists over that stretch. He will likely play with the AHL over the Olympic break to work on fine-tuning the game while the team is off.

Bolts' Cote Living The Dream

News: Jean-Philippe Cote picked up an assist Sunday in a loss to the Rangers and now has three assists in five games since his call up. Analysis: He has to be living the dream right now. His last appearance in the NHL was in 2005-06 when he played in eight games with the Habs without picking up a point. But he played Sunday alongside Radko Gudas and Gudas' bruising ways seemed to rub off -- Jean-Philippe Cote also delivered a team-high four hits in just 11:37 and added two blocked shots. He'll stick with the Bolts if he keeps this up.

Lightning's Cote Inks Two-Year NHL Deal

News: Jean-Philippe Cote signed a two-year contract with the Lightning on Wednesday. Analysis: The extent of Jean-Philippe Cote's NHL experience came in 2005-06, when he played in eight games with the Canadiens. He's been toiling at AHL Syracuse over the past two seasons, but will finally get another chance at the highest level with Matt Taormina sent down. In 19 games with AHL Syracuse this season, Cote has posted nine points (2G, 7A) and 35 penalty minutes.

Habs trim roster significantly

News: The Montreal Canadiens announced they were sending Andrew Archer, Mathieu Aubin, Ajay Baines, Thomas Beauregard, Mathieu Biron, Jimmy Bonneau, Mathieu Carle, Jean-Philippe Cote, Yann Danis, Jonathan Ferland, Jon Gleed, Marvin Degon, Loic Lacasse, Janne Lahti, Francis Lemieux, Corey Locke, Eric Manlow, Duncan Milroy, Jamie Rivers, Ryan Russell, Gregory Stewart, Cory Urquhart and Pavel Valentenko to Hamilton of the AHL on Monday. Analysis: Well, it looks like the Bulldogs roster is mostly set. Danis loses out to Jaroslav Halak and Cristobal Huet for one of the two goaltender spots for the Habs. Ben Maxwell and Ryan White were also assigned to Kootenay and Calgary of the junior ranks. Only Carle has any long-term keeper Fantasy value, but he is battling back from injury right now.

Canadiens recall J.P. Cote

News: Jean-Phillipe Cote was recalled from Hamilton of the AHL on Tuesday. Analysis: Cote will help along the blue line with Andrei Markov sidelined by shoulder injury, but he has no Fantasy appeal.

J.P. Cote sent to Hamilton

News: Alexander Perezhogin and Jean-Philippe Cote have been assigned to Hamilton of the AHL and Jonathan Ferland and Andrei Kostitsyn were recalled in his absence. Analysis: Cote might be back in Montreal at some point, but he is not a useful player in any Fantasy league.