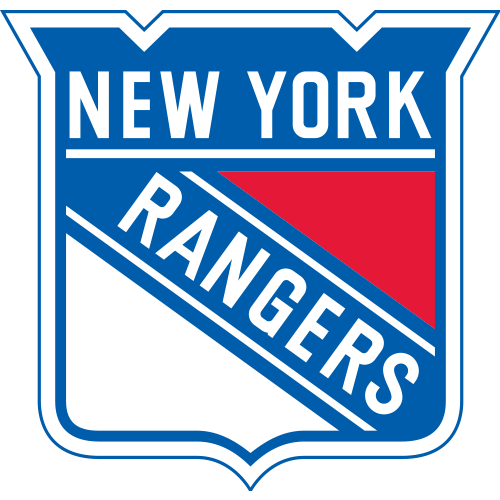 Own

0%

Start

0%

LW Rank

NR
Rangers' Frolov Out For Season

News: Frolov will miss the rest of the season with a torn ACL, according to a team press release. He's scheduled to undergo surgery sometime in the near future. Analysis: Ouch. Frolov hurt his leg in the third period of Saturday's game against the Blues. His season will end even worse than the poor way it went prior to the injury, as he'll finish his first year as a Ranger with a disappointing 16 points in 43 games.

Rangers' Frolov Hurts Leg

News: Frolov hurt his leg in the third period of Saturday's game against the Blues, the Daily News reports. Analysis: The Rangers called up Kris Newbury on Sunday, perhaps a sign that Frolov will not be able to play Tuesday against the Canadiens.

Frolov Sees Little Ice in Rangers Loss

News: Frolov played just 9:33 in the Rangers' 3-1 loss to Pittsburgh on Monday and has just one point in the last nine games. Analysis: Frolov appears to be in the doghouse of John Tortorella, certainly not a desirable place for any skater. Frolov has no points in the last four games and playing 9:33 for a player of his skill level won't get him many points. Monitor him closely, however, as he had seen time with Marian Gaborik earlier this month.

Rangers' Frolov Getting Top Line Time

News: Frolov will continue to skate on the Rangers' top line with Marian Gaborik, according to Andrew Gross of the Bergen Record. Analysis: Frolov has gotten off to a slow start with his new team, with 10 points in 18 games, but that four-pointer was a nice one in Sunday's win and he's certainly worth a buy-low pickup if he sticks with the always productive Gaborik.

Frolov Continues Scoring Touch in Rangers' Win

News: Frolov scored two goals in Sunday's 8-2 win over Edmonton. Analysis: Frolov scored twice Sunday, bringing his season total to four goals. The newcomer has been relatively quiet this season, so to see him put a couple in the net is something nice to see.

Rangers' Frolov Scores in Victory

News: Frolov scored his scored second goal of the year in the first period of New York's 3-2 win over Boston on Saturday night. Analysis: Frolov has been hot as of late, scoring two goals in the Rangers' last three games. With linemate Marian Gaborik (shoulder) injured, Frolov is expected to step in and provide some offense.

Frolov headed to the Big Apple

News: The Rangers added offensive punch by agreeing to terms Tuesday with longtime Los Angeles Kings forward Alexander Frolov, who should provide a potent complement to Marian Gaborik on New York's top line. "Alex is a highly skilled player who we feel will play a key role in improving our offense and play in all situations," Rangers general manager Glen Sather said in a statement. "He is strong competitor and has the ability to play either wing position." Analysis: The 28-year-old winger, who spent his first seven NHL seasons with Los Angeles, has scored over 20 goals five times -- including two 30-goal seasons -- but is coming off a disappointing one in which he had only 19 goals and 32 assists in 81 games. Frolov has 24 career multigoal games, including three NHL hat tricks. In 536 regular-season NHL games, Frolov -- who can play on either wing -- has 168 goals and 381 points. He is expected to play alongside Gaborik, the Rangers' top offensive threat, who had 42 goals and 86 points in his first season with New York. The Rangers are banking on Frolov returning to the form he showed two seasons ago when he led the Kings with 32 goals -- 12 on the power play -- and was second on the club with 59 points. The move to New York also gets Frolov out of coach Terry Murray's doghouse and a defensive system and into John Tortorella's offensive system. Frolov could regain a lot of his lost Fantasy appeal. Look to him in the middle rounds on Draft Day for a bounce-back season.

Frolov stays hot with four-point night

News: Kings RW Alexander Frolov scored and added a hat trick of assists in Monday's win over the Blue Jackets. He now has eight points in his last four games. Analysis: It looks like Frolov is going to end his season just like he started it -- on fire. Get him active in more than 56 percent of leagues.

Frolov shows no rust after break

News: Kings RW Alexander Frolov scored and added two assists in Tuesday's win over the Stars. Analysis: Frolov is now up to 40 points on the season, which makes it six straight campaigns he's reached that mark. He's been playing a little better lately after a brutal January, but isn't quite worth activating in all leagues just yet. Keep an eye on his numbers the rest of this week.

Frolov has five points in last three

News: Kings RW Alexander Frolov assisted in Monday's loss to the Ducks, giving him five points (1G, 4A) in his last three games. Analysis: Frolov pretty much vanished after his stellar October (12 points in 13 games), and is only up to 37 points on the season. He has been the subject of trade rumors lately and could find himself on a new team in March. He remains just a starting option in deeper leagues until he can prove to be more consistent.