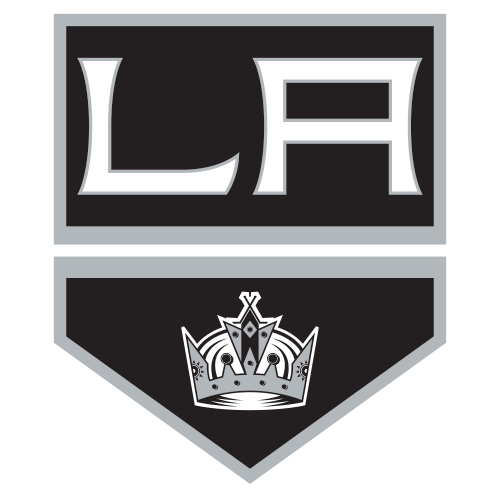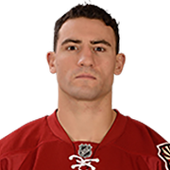 Paul Bissonnette
LW / Los Angeles Kings / EXP: YRS
Height:
Weight: lb
Age:
College: None
Own

0%

Start

0%

LW Rank

NR
Bissonnette Signs AHL Deal With Kings

News: Paul Bissonnette signed Wednesday with the Kings on an AHL deal, Dhiren Mahiban of The Canadian Press reports. Analysis: Bissonnete will report to the Kings' new affiliate in Ontario after accruing seven points and 167 PIM in 48 games for AHL Manchester last season. The 30-year-old brings a physical edge, but his style of play doesn't translate very well to today's NHL.

Bissonnette Inks Tryout Deal With Kings

News: Paul Bissonnette has inked a new tryout deal with the Kings' AHL affiliate in Manchester, James Mirtle of The Globe and Mail reports. Analysis: Paul Bissonnette was released from his tryout deal with the Coyotes' affiliate in Portland earlier in the day, but it didn't take long for him to latch on with another club. He'll need to be more impressive with Manchester than he was in his eight games in Portland in order to land a contract with the Kings.

Bissonnette Bypasses EIHL, Joins AHL Portland

News: Paul Bissonnette has reneged on his agreement to sign with the Cardiff Devils of the EIHL, instead joining the Coyotes' organization on a deal with AHL Portland, Sarah McLellan of the Arizona Republic reports. Analysis: Paul Bissonnette opted out of the deal he signed with the Welsh club days earlier, instead deciding to stick with the more familiar Arizona organization. The 29-year-old contract is officially on a professional tryout contract with Portland, and the Pirates can release him at any point in the 25-game tryout period.

Ex-NHLer Bissonnette Signs With Welsh Squad

News: Paul Bissonnette has signed with the Cardiff Devils of Great Britain's Elite Ice Hockey League, Andrew Allsman of KMOV.com reports. Analysis: Paul Bissonnette had attempted to win a roster spot with the Blues on a tryout during training camp, but a groin pull dashed his hopes. With no other NHL suitors expressing interest in bringing him aboard, BizNasty will now take his physical, agitating brand of hockey across the pond.

Blues Release Bissonnette From PTO

News: Paul Bissonnette was released on Saturday from his professional tryout offer with the Blues, NHL.com's Lou Korac reports. Analysis: Paul Bissonnette suffered a groin pull in training camp that prevented him from skating Saturday, thereby ending his chances of cracking on the Opening Night roster. He'll take some time to heal up before pursuing an opportunity either in the minors or internationally.

Five Or Six Teams Looking At BizNasty

News: Roughly "five to six teams" have expressed interest in Paul Bissonnette for the coming season, reports the Washington Post. One of those teams is Washington. "Right now he's just looking for a good organization where he can contribute more than he's been able to, to date, in the last couple years in Phoenix," said Bissonnette's agent, Mark Guy. Analysis: BizNasty has worked hard on his skating and his skills over the last couple years, but his ice time in the desert only continued to drop. He tried hard last season to prove he was more than a rock-fisted fighter, dropping his mitts just three times all year. Still, it was just two days ago that he told USA Today that he'd consider playing overseas if he can't ink an NHL deal.

Coyotes' Bissonnette Nets Second Goal Of Season

News: Paul Bissonnette scored his second goal of the season in Sunday's loss to the Blues. Analysis: Despite only seeing 4:58 of ice time, Paul Bissonnette managed to be on hand for both of the Coyotes' goals in the 4-2 defeat, finishing with a plus-2 rating. With the tally representing his first point since Dec. 14, Bissonnette is probably a long way from attaining fantasy relevance in most leagues.

Coyotes' Bissonnette Receives Praise From Coach

News: Paul Bissonnette, and fellow fourth-liners Jeff Halpern and Kyle Chipchura, were singled out for praise from head coach Dave Tippett for their recent play, notes the Arizona Republic. Analysis: Paul Bissonnette is seeing a little less ice time per game than in the past, but is playing in more games than he has the past couple of seasons. It is nice that he is getting singled out for good play, although his role remains limited.

Coyotes' Bissonnette Scores First Of Season

News: Paul Bissonnette scored his first goal of the season Saturday against Carolina, It was his first since November 19, 2011. Analysis: Needless to say, goal scoring is not Paul Bissonnette's game. Still, it is no doubt nice for him to pot one every couple of seasons.

Coyotes' Bissonnette Picks Up Assist In Win

News: Paul Bissonnette picked up an assist in Wednesday's victory over the Avalanche. Analysis: It might seem funny to say, but with five points in 18 games, Paul Bissonnette is one point from tying his career high of six points set last year. He is a role player and fan favorite for the Coyotes, but his contributions are limited.