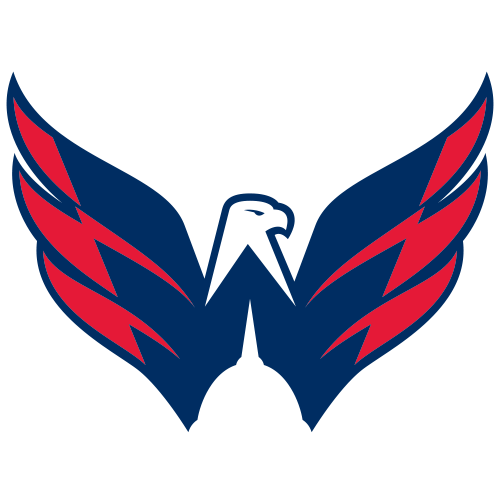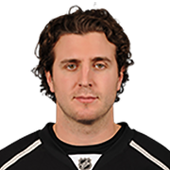 Mike Richards
#10 C / Washington Capitals / EXP: 10YRS
Height: 5-11
Weight: 196 lb
Age: 30
College: None
Own

4%

Start

1%

C Rank

NR
by RotoWire Staff | Special to CBSSports.com

Capitals' Mike Richards: Court appearance adjourned until late-February

Richards' trial in Manitoba will not begin until Feb. 25, the Canadian Press reports. Richards was set to be tried on charges of possession of a controlled substance when he tried to enter Canada on June 17. The prosecutors are currently waiting on the results of an investigation requested by Richards' legal counsel which has yet to be concluded. The ongoing legal issues continue to linger, but for now Richards appears to be adjusting to the rigors of the NHL grind and is likely to be a permanent fixture in the Capitals lineup from here on, although his lack of offensive opportunity given him little fantasy value at the moment. He has no points in three games so far in DC.

by RotoWire Staff | Special to CBSSports.com

Capitals' Mike Richards: Skates 13 minutes in season debut

Richards made his season debut Saturday in Washington's 4-1 loss to Buffalo. He fired one shot and laid five hits in the loss. He won five-of-11 face-offs and didn't embarrass himself out there. We're not ready to speculate on Richards' go-forward role with the Capitals, but suffice to say he should deliver some quality bottom-six minutes for the team. It may take a little time for him to settle into an offensive routine, so let someone else take the bait right now.

by RotoWire Staff | Special to CBSSports.com

Capitals' Mike Richards: Will make season debut Saturday

Richards took line rushes for Saturday's pre-game skate and is expected to play against the Sabres, Mike Vogel of Monumental Network reports. Richards, signed by the Capitals on Jan. 6, has been improving in recent practices and head coach Barry Trotz appears ready to let him play. While the progress is reassuring, the Capitals have indicated they will be very pragmatic regarding Richards and a conditioning stint with AHL Hershey still looms as a possibility. It is hard to gauge Richards' fantasy value for the rest of the season although it does not appear at this time that he will crack Washington's potent top-six assuming everyone is healthy. Keep an eye on his progress, but it's hard to recommend picking him up in standard formats at this time, at least until his role becomes clearer.

by RotoWire Staff | Special to CBSSports.com

Capitals' Mike Richards: Won't play Thursday

Head coach Barry Trotz said Richards will not play Thursday against the Canucks, Isabelle Khurshudyan of The Washington Post reports. Trotz said he would like to get Richards into the lineup before the All-Star game, which would put Richards' debut with the Capitals on or before the Jan.27 match against the Flyers if the timetable holds. It is also possible Richards will be sent down to AHL Hershey for a conditioning stint, as the 30-year-old forward has not played any meaningful hockey since April. In any case, Richards could be in the lineup in the not-too-distant future, so if you're considering rolling the dice on him deeper leagues, stay tuned.

by RotoWire Staff | Special to CBSSports.com

Capitals' Mike Richards: Signs one-year deal with Capitals

Richards signed a pro-rated, one-year, $1 million contract with the Capitals on Wednesday, Isabelle Khurshudyan of the Washington Post reports. Richards is expected to make about $500,000 as a result of the signing. The 30-year-old forward notched 16 points over 53 games last season, but hasn't seen any action this season after becoming an unrestricted free agent in the offseason. While he should provide some depth among the forward ranks, it's unclear exactly where the veteran will fit into the Capitals' lines moving forward.

by RotoWire Staff | Special to CBSSports.com

Mike Richards: Skating with former junior team

Richards is back on the ice, skating with his former junior squad in Kitchener, and looking to get back to the NHL, reports Josh Brown of the Waterloo Region Record. He is an unrestricted free agent after coming to a settlement with the Kings after they terminated him following his arrest for possession of a controlled substance. He indicated that several teams have asked about him, but wouldn't reveal which ones. "I don't think it's about having anything to prove but more that burning desire to continue to have success," he said. Richards also avoided conversation about his brush with the law this past summer and instead focused on the future. "You can't do anything about it now but push forward and look toward the future and try to learn from your mistakes," he added. The two-time Stanley Cup winner has lost a big chunk of his game, but could still provide spot-start value should he claw his way back to a middle-six role with an NHL team.

by RotoWire Staff | Special to CBSSports.com

Mike Richards reaches settlement on terminated contract

Mike Richards reached a settlement with the Kings on the forward's terminated contract Friday, Josh Cooper of Yahoo! Sports reports. The Kings terminated Richards' contract on June 29, citing a "material breach" of terms. By terminating the contract, the Kings were initially on the hook for a cap hit of $1.32 million per year for the next five years. After reaching a settlement with Richards on Friday, LA will now reportedly be on the hook for a much lighter cap hit every year until 2031. Richards is now officially an unrestricted free agent, but it remains to be seen if any NHL club will roll the dice on the troubled forward.

Charges Announced For Ex-King Richards

News: Mike Richards was formally charged with possession of a controlled substance while entering Canada stemming from a June 17 border stop by the Royal Canadian Mounted Police in Manitoba, Greg Wyshynski of Yahoo! Sports reports. Analysis: The Kings determined the incident gave them just cause to release Mike Richards for a "material breach" of his 12-year contract, a decision that prompted the NHL Players Association to file a grievance. The nature of the border stop likely won't affect the outcome of that legal battle, as both the NHLPA and the Kings were aware of the circumstances surrounding the incident. Currently a free agent, Richards is able to sign with any team while the grievance remains underway, but his steep decline in performance over the last few seasons coupled with this ongoing dispute probably has few organizations interested in his services.

Report: Border Stop Why Kings Terminated Richards

News: Mike Richards had his contract terminated by the Kings on Monday after he was allegedly stopped by police June 17 and questioned about illegal presciption drugs near a Canadian border crossing, according to a report from TMZ Sports. Analysis: Mike Richards reportedly wasn't charged with a crime during the police stop, but was asked about the prescription painkiller Oxycodone. It's not clear from the report if Richards was even carrying the drug in question at the time, though the Kings evidently determined from the evidence that the incident represented a "material breach" of the forward's contract with the team. The Kings were thought to be pursuing a buyout of the remainder of Richards' 12-year, $69 million contract, so the timing of the report will likely lead the NHLPA to investigate the situation closely. Regardless of the outcome, Richards is officially an unrestricted free agent and will be free to sign with any team.

Kings Release Richards On Breach Of Contract

News: The Kings have terminated Mike Richards' deal for a "material breach of the requirements of his Standard Player's Contract." Analysis: The Kings' statement on the Mike Richards situation read as follows: "We are not prepared to provide any more detail or to discuss the underlying grounds for the contract termination at this time." Richards -- who cleared waivers Monday morning -- was believed to be a buy out candidate by the Kings, but if it's determined that the forward did indeed breach his contract, the team would be in line to gain substantial financial relief. In any case, Richards is now on track to become an unrestricted free agent, and will be free to shop his services elsewhere.