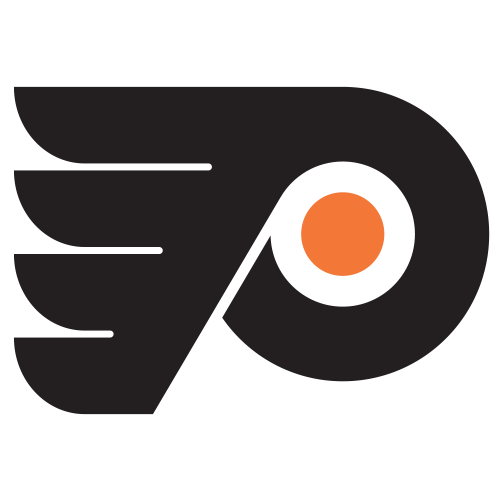 Own

0%

Start

0%

D Rank

NR
Kukkonen going back overseas

News: Free agent defenseman Lasse Kukkonen signed a contract with Avangard Omsk of the Kontinental Hockey League (Russia). Analysis: Kukkonen has extensive overseas experience, but not in the KHL. He has had two separate stints in the Finnish League. Kukkonen has totaled six goals and 22 points in 159 NHL games. Je spent the last three seasons as part of the Flyers organization. Kukkuon was never a top offensive player and will hardly be missed in Fantasy.

Kukkonen demoted to AHL Saturday

News: The Flyers recalled defenseman Nate Guenin from the Philadelphia Phantoms, and loaned right winger Claude Giroux and defenseman Lasse Kukkonen to the American Hockey League affiliate Saturday. Analysis: Kukkonen has no goals and two assists in 22 games this season. He is nothing more than roster depth for Philly and has little to no Fantasy value when active in the NHL.

Kukkonen waived again

News: The Flyers have waived D Lasse Kukkonen for the second time this season. Analysis: Any guy that has been waived twice in a season has no Fantasy value whatsoever.

Kukkonen clears waivers, plays Sat.

News: The Sports Xchange reports Flyers D Lasse Kukkonen cleared waivers on Friday and played a regular defensive shift Saturday night in Montreal. He had filled in at center two nights earlier in Pittsburgh. Analysis: Kukkonen was put on waivers because it appeared the team was close to signing Brendan Shanahan and needed the cap space. Shanahan still remains a free agent, but Kukkonen might eventually be shipped out of town when the team is ready to sign the veteran winger. Kukkonen has limited Fantasy appeal at this time.

Kukkonen gets first point of season

News: Flyers D Lasse Kukkonen picked up his first point of the season Tuesday when he assisted in a win over the Islanders. Analysis: Kukkonen has been a healthy scratch more often than not this season, so he has no Fantasy value at this time.

Flyers turn to D Kukkonen

News: The Sports Xchange reports with defenseman Braydon Coburn sitting out his first game of the season Sunday against the Penguins because of a torn ligament in his buttocks, Flyers coach John Stevens shuffled his defensive pairings. Lasse Kukkonen returned after sitting out 14 games and played alongside Jason Smith. Derian Hatcher, who had been playing well with Coburn, took on Randy Jones as his new partner. Stevens left alone the top pairing of Kimmo Timonen and Jim Vandermeer. Analysis: Kukkonen did not record a point and finished at minus-1 Sunday. He has managed one goal, four assists in a plus-4 rating in 36 games this season. Kukkonen was more important to the Flyers last season when he played 74 games. He has little to no Fantasy value at this time.

Kukkonen fails to record point

News: Flyers D Lasse Kukkonen failed to record a point in 17:33 of ice time Saturday against the Hurricanes and finished at even. It was the fifth straight game that Kukkonen has been held off the stat sheet. Analysis: Kukkonen plays about 17 minutes per game, but is more valuabe to the Flyers as a penalty killer and fresh body. He has little to no Fantasy value at this time.

Kukkonen finally on the board

News: C Jeff Carter and D Lasse Kukkonen each posted a goal, plus-1 rating and three shots on goal in Wednesday's game at Florida. Analysis: Kukkonen broke a seven-game scoreless streak with the marker, although he has a respectable plus-7 rating to this point. He remains useful only in the deepest of Fantasy leagues. The Flyers are back in action Thursday night at Tampa Bay.

Kukkonen re-signs with Flyers

News: Lasse Kukkonen agreed to a two-year contract with Philadelphia on Thursday, the third free agent the Flyers have signed in the last week. Analysis: Kukkonen had five goals and 14 points in 74 games for the Flyers and the Chicago Blackhawks last season. The defenseman led all NHL rookies in blocked shots with 151. He'll have Fantasy value only in the deepest of leagues heading into the 2007-08 season.

Kukkonen makes Philly debut

News: Lasse Kukkonen was scoreless with a plus-1 rating in 17:40 of ice time in Tuesday's game at N.Y. Islanders in his debut with the Flyers. Analysis: Kukkonen's Fantasy value is limited to the largest of leagues despite the team change.