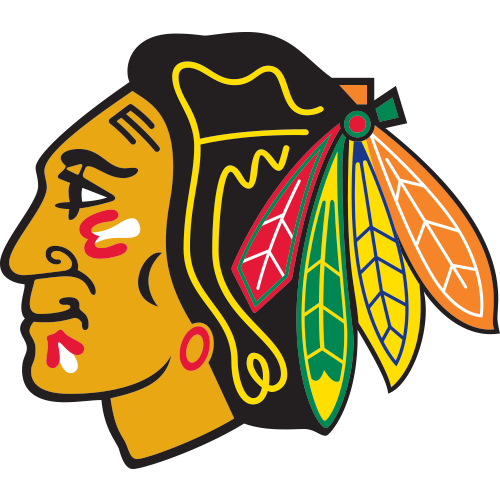 Own

0%

Start

0%

G Rank

NR
Blackhaws Recall Toivonen

News: The Blackhawks recalled Toivonen from AHL Rockford on Monday, Chris Kuc of the Chicago Tribune reports. Analysis: Toivonen will provide goaltending depth for the Blackhawks during the playoffs.

Blackhawks Send Down Toivonen

News: Toivonen has been sent back down to Rockford of the AHL, according to the Blackhawks' Official Twitter Feed. Analysis: It was a short-term call-up, as Corey Crawford just had a case of the flu. With Crawford playing so well this season and veteran Marty Turco behind him, there seems little chance (barring injury) that Toivonen will see much NHL action in 2010-11.

Blackhawks Recall Toivonen

News: The Blackhawks recalled Toivonen from AHL Rockford on Sunday, the Chicago Daily Herald reports. Analysis: Corey Crawford has the flu and will not be able to play Sunday against Columbus, so Toivonen will serve as Marty Turco's backup.

Blackhawks Assign Toivonen to AHL

News: The Blackhawks assigned Toivonen to AHL Rockford on Saturday, the Chicago Sun-Times' Adam Jahns reports. Analysis: Marty Turco and Corey Crawford will handle the goaltending duties for Chicago this season, with Toivonen available to be recalled if the need arises.

Blues, Blackhawks make minor deal

News: The Blackhawks have acquired G Hannu Toivonen and D Danny Richmond from the Blues in exchange for G Joe Fallon and D Daryl Boyle. Analysis: Toivonen, the 29th overall pick in 2002, has a 2.73 GAA and a .906 save percentage in 26 AHL games this season, while Fallon has a 2.64 GAA and .912 goals against average. Toivonen has 61 NHL games under his belt, while the 24-year-old Fallon has yet to appear in an NHL contest. Richmond, a 25-year-old agitator, has played in 49 NHL games, but none since 2007-08. Like Fallon, Boyle has yet to reach the big leagues. All of these guys are just organizational depth for now and have no Fantasy value.

Toivonen signs new deal with Blues

News: Goalie Hannu Toivonen has come back to the NHL. After spending one year playing in Finland, Toivonen signed a contract with the Blues Thursday. St. Louis was the last team Toivonen played for in 2007-08 before leaving for Finland. Terms of the deal were not discussed. Analysis: The 25-year-old Toivonen played in 52 games last season with Ilves Tampere of the Finnish SM-liiga, posting a 19-23-9 record along with a 2.68 goals against average and three shutouts. The 6-2, 200-pound goaltender has played in 61 National Hockey League games, recording an 18-24-10 record, one shutout and a 3.37 goals against average. The Blues already have Chris Mason and Ty Conklin in net, so Toivonen is just insurance in case something happens. He should not be drafted in Fantasy.

Toivonen heads to home country

News: Free agent goalie Hannu Toivonen signed a contract with Ilves Tampere of the Finnish SM-liiga (Finland). He was a three-year NHL veteran. Analysis: The Finnish goalie starter his career in the SM-liiga and now heads back after three disappointing campaigns in the NHL. He started out with a bright future with the Bruins, but once he failed in two seasons there, he was shipped to St. Louis. Toivonen was 6-10-5 with a 3.44 GAA and .878 save percentage in a backup role with the Blues. There is no need to hang onto him in Fantasy leagues.

Toivonen squanders away win

News: Blues goalie Manny Legace stopped all eight shots he faced in the opening period Tuesday against the Predators as St. Louis built a 3-0 lead, but then was replaced by Hannu Toivonen at the beginning of the second after sustaining a hip flexor. It went all downhill for the Blues after that. Toivonen allowed the Predators to tie the game at three late in the third period and then lost the game in overtime when Rich Peverley scored on a wrister at 1:43. Toivonen made 14 saves in the loss. Analysis: Toivonen is now winless in his last six outings (0-5-1). He was pretty much handed a win Tuesday and somehow blew the game. He once had a bright future with Boston, but is now nothing more than a flier in leagues that use average points per game.

Toivonen still winless since December

News: Blues backup G Hannu Toivonen continued to struggle Sunday as he lost 4-3 in overtime to the Blackhawks to remain winless since Dec. 7. He made 27 saves in defeat. Analysis: Toivonen has been brutal in a reserve role with the Blues this season, as he owns a 3.51 goals against average and an .872 save percentage. If you own this guy on your team in a non-keeper format, you need to quit playing Fantasy Hockey immediately. You should also not be using the Blues TG except in deeper leagues.

Toivonen takes another loss

News: Hannu Toivonen stopped all nine shots in the third period, but the three goals allowed in the first two periods proved costly as the St. Louis Blues lost 3-2 to the Ottawa Senators. The Blues hadn't played in Ottawa since a 3-1 loss on Feb. 10, 2004. St. Louis is 1-6-1 on its season-high, nine-game road trip, that ends Sunday in Chicago. Analysis: Toivonen has lost all three of his starts in March. He has made just seven appearances since January and his GAA has been 3.51. That should speak plenty of his Fantasy value --very little. He once had a bright future with Boston, but is now nothing more than a flier in leagues that use average points per game.