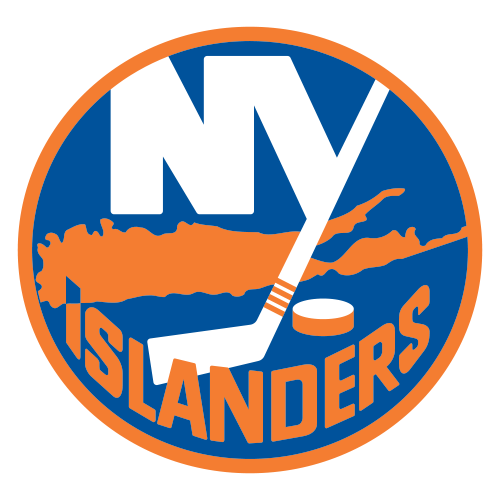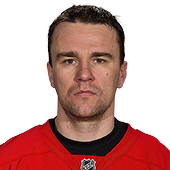 Own

39%

Start

20%

D Rank

NR
Zidlicky Offered Contract By Islanders

News: The Islanders have offered a contract to Marek Zidlicky, according to the Islanders Point Blank. Analysis: If the two sides come to terms then Marek Zidlicky would essentially replace Lubomir Visnovsky and could become something of a power play specialist. This signing could also be a signal that the Isles don't believe Ryan Pulock is ready to play a full season in the NHL.

Isles Showing Interest In Zidlicky

News: There is mutual interest between the Islanders and Marek Zidlicky, Newsday's Arthur Staple reports. Analysis: Should the Islanders consummate a deal with Marek Zidlicky, an unrestricted free agent, it could result in top defensive prospect Ryan Pulock opening next season at AHL Bridgeport. If he signs, Zidlicky would provide the Islanders with a boost at one of the points of their power play, an area where the team struggled near the end of last season.

Devils' Zidlicky Plans To Play In 2015-16

News: The agent for Marek Zidlicky (concussion) said his client is "100 percent committed to playing in the NHL next season," Helene St. James of the Detroit Free Press reports. Analysis: Marek Zidlicky, 38, had temporarily been considering retirement after his Red Wings were eliminated from the playoffs in April, but with free agency approaching, he quickly changed his tune in order to increase his marketability to other clubs. Even at his advanced age, Zidlicky offers a quality right-handed shot on defense, but it's unclear whether the Red Wings are interested in bringing him back. Zidlicky tallied seven goals and 27 assists across 84 games with the Devils and Red Wings last season, playing in every game until a concussion prevented him from suiting up in Game 7 of Detroit's first-round series loss to Tampa Bay. He's expected to be fine for the start of the upcoming season.

Red Wings' Zidlicky May Consider Retirement

News: Marek Zidlicky (concussion) is unsure whether he wants to keep playing, Ted Kulfan of The Detroit News reports. Analysis: The 38-year-old blueliner suffered a concussion during the playoffs, and while he doesn't have an extremely notable history of similar injuries, it's certainly not the first concussion of his career. Between his age and long-term health concerns, Marek Zidlicky may find it hard to justify playing another season. If he does decide to continue his career, he'll be an unrestricted free agent.

Wings' Zidlicky (Concussion) Out Wednesday

News: Marek Zidlicky suffered an apparent concussion in Monday's Game 6 against the Lightning and will miss Wednesday's Game 7, Ansar Khan of MLive.com reports. Analysis: With Niklas Kronwall also out, the Red Wings' blue line is suddenly paper thin in depth. If Detroit gets to the next round, Marek Zidlicky may be available, but it's going to be a stiff test in Tampa on Wednesday without two of its better defensemen. Zidlicky and Kronwall will be replaced by Jakub Kindl and Alexei Marchenko.

Wings' Zidlicky Earns Power-Play Assist In Loss

News: Marek Zidlicky set up a power-play goal in Sunday's loss to the Islanders. Analysis: The move from New Jersey to the Motor City has given Marek Zidlicky's production new-found life. In 14 games with the Wings, he's collected a respectable three goals and six assists, with seven of his points coming on the man advantage. He had only 12 power-play points over 63 games with the Devils.

Wings' Zidlicky: Three More Points

News: Zidlikcy scored a power-play goal and added two assists in Sunday's 5-1 win over the Penguins. Analysis: Zidlikcy has been great since joining his new club, collecting seven points in his first seven games in Detroit. Five of those points have come on the man advantage, giving him 17 points on the power play this season.

Wings' Zidlicky: Three Points In Last Four

News: Marek Zidlicky collected a power-play assist in Saturday's loss to the Flyers. Analysis: Marek Zidlicky is off to a strong start with the Red Wings since coming over from the Devils at the trade deadline back on Mar. 2. In six games, he's tallied two goals (one of which was a game-winner) and two power-play helpers, providing the puck-moving ability the Red Wings were in desperate need of on their third defensive pairing.

Wings' Zidlicky (Leg) Playing Sunday

News: Marek Zidlicky (leg) will play Sunday against the Bruins, Ansar Khan of MLive.com reports. Analysis: Marek Zidlicky was dealing with a bit of a charlie horse following Friday's contest against the Flames, but was expected to play. That is indeed the case, as the blueliner continues to gel with his new teammates, and has already tallied a goal with his new club over just two games.

Red Wings' Zidlicky Suffering From Charley Horse

News: Marek Zidlicky was absent from Saturday's practice due to what coach Mike Babcock described as a "charley horse," MLive.com's Ansar Khan reports. Analysis: Marek Zidlicky said that he still anticipates that Zidlicky will play Sunday against the Bruins, but his status may not be verified until the Red Wings complete their morning skate. The veteran blueliner, who was acquired by the Red Wings prior to Monday's trade deadline, has already made an immediate impact on the blue line, tallying the game-winning power-play goal in his first game with the team earlier this week.