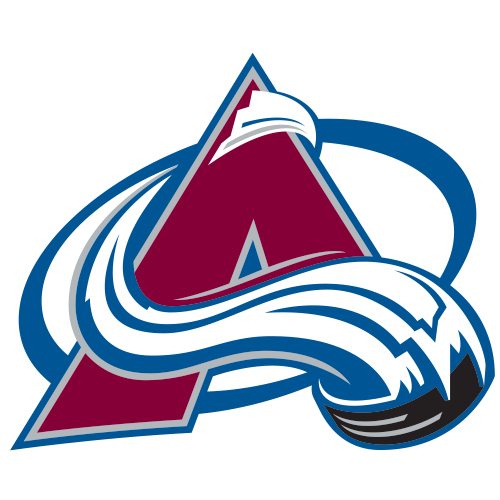 Own

0%

Start

0%

C Rank

NR
Avs Send Mauldin To Minors

News: Greg Mauldin has been assigned to AHL Lake Erie, the Denver Post reports. Analysis: Greg Mauldin saw 29 games worth of action last season, notching 10 points (5G, 5A) as a depth forward whenever the Avs ran into injury trouble. He will likely fill a similar role this season, giving him almost zero fantasy value in most formats. Also sent down were forwards David Van Der Gulik and Luke Walker, along with defensemen David Liffiton and Joel Chouinard.

Avs Waive Mauldin, Return Him To AHL

News: With the return of Chris Stewart from a broken hand Friday against the Wild, the Avs placed Mauldin on waivers before returning him to AHL Lake Erie, the Denver Post reports. Analysis: With 10 points (5G, 5A) in 29 games so far this season, Mauldin has performed well for a checking-line guy. However, the Avs have good depth at forward this season, so chances are good Mauldin will spend the remainder of the season in Lake Erie.

Avs' Mauldin (Head) To Play Monday Against Detroit

News: Mauldin (head) will return to the lineup Monday against Detroit, the Denver Post reports. Analysis: Despite being knocked unconscious briefly after hitting his head on the glass in Thursday's loss to Minnesota, Mauldin was back at practice Sunday and is expected to play Monday against the Wings. At the time of the injury, he had been skating frequently on the Avs' top line with Paul Stastny, so be sure to check Monday's game stats to see if he returns to that role.

Avs Concerned About Mauldin's Injury

News: The Avalanche did not have an update on Mauldin's head injury Friday, but they are concerned that it could force him to miss some playing time, the Denver Post reports. Analysis: Mauldin went headfirst into the boards Thursday and was immobile for more than a minute before leaving the ice bloody and woozy. The Avs said there won't be an update on his status until Sunday.

Avs' Mauldin Suffers Head Injury

News: Mauldin went hard into the boards during the second period of Thursday's game against the Wild and appeared to suffer a head injury on the play, reports the Denver Post. Analysis: He left the game after playing only 10:15, instead of the 15-16 minutes he usually logs. He is scheduled to be evaluated again on Friday, but with just 10 points (5G, 5A) in 21 games, he doesn't boast very much fantasy value anyway.

Avs' Mauldin Due For Promotion?

News: With injuries to Chris Stewart and Daniel Winnik, Mauldin could be in line for a larger offensive role with the Avs over the interim, reports the Denver Post. Analysis: Mauldin broke out with two goals and two assists during the Avs' 7-4 rout of Minnesota on Saturday night, but don't get too excited. Prior to that, he had just one goal and two assists in eight games. Wait and see how Avs' coach Joe Sacco uses him before running out and adding him to your fantasy roster.

Avs Top Wild Behind Mauldin's Career Night

News: On a night when the offenses ran wild and the backup goalies were hiding up in the cheap seats, Mauldin did the most damage, cashing two goals and tossing in two assists as Colorado came from behind to handle Minnesota on Saturday, 7-4. He finished the night plus-3. Analysis: This was easily a career best for the long-time minor-leaguer. That ruckus you're hearing is the horde of fantasy owners rushing to claim him, based on this one night. That isn't the way fantasy championships are made, of course. If you're lucky enough to own him already, today would be a good day to dangle him in trade, when his value is at its peak.

Avs' Mauldin Scores First NHL Goal Friday

News: Mauldin, who was recalled from AHL Lake Erie on Thursday, scored his first NHL goal during the Avs' 5-1 win over Columbus on Friday. Analysis: Mauldin certainly made an impact in what was only the eighth NHL game of his career. The shorthanded goal broke a 1-1 tie at 10:57 of the second period off a setup pass from David Jones and proved to be the game-winner, breaking a 1-1 tie. Mauldin saw just 9:05 of ice time, skating on the fourth line with Philippe Dupuis and Cody McLeod.

Avs Send Mauldin Back to AHL

News: Mauldin was sent back to AHL Lake Erie on Thursday, reports the Denver Post. Analysis: Despite an impressive training camp, there was just no room for Mauldin on the Avs' roster to start the season. Joining him on the bus back to Lake Erie will be goalie Trevor Cann, defenseman David Liffiton, center Ben Walter, and left wings Tom Fritsche, Julian Talbot and David van der Guilk.

Avs' Mauldin Showing Promise in Camp

News: Mauldin is having an impressive training camp and could crack the Avs' roster this year, reports the Denver Post reports. Analysis: "He's a good skater," said coach Joe Sakic. "He's created a lot of havoc in the offensive zone. I don't know much about him, but, from what I've seen so far, what really stands out is his skating." A star at the University of Massachusetts (Amherst) for three seasons (2001-04), Mauldin played six games for the Blue Jackets straight out of college but has since played for six minor-pro teams, including two in Europe. He got a single game call-up late last season by the Islanders after leading their AHL team, the Bridgeport Sound, in scoring (54 points in 77 games). For fantasy purposes, Mauldin doesn't project any higher than a third- or fourth-line forward for the Avs at the moment, so there's not much to get excited about here.