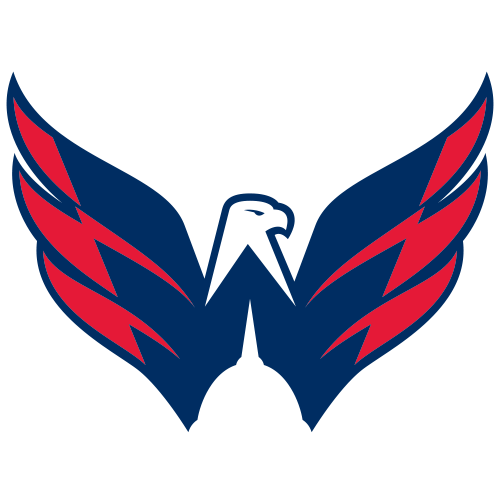 Own

0%

Start

0%

LW Rank

NR
Rangers' Bourque Signs With Capitals

News: Chris Bourque has signed a two-year, two-way contract with the Capitals. Analysis: Chris Bourque recorded 29 goals and 37 assists with the Hartford Wolf Pack of the AHL during the 2014-15 season. His goals total was good enough to tie for fifth in the AHL during that span. With the Capitals being the parent club of the AHL's Hershey Bears, Bourque will likely see the majority of his time there moving forward. He's quite familiar with them though, considering he's played with the Bears in 392 of his 510 career regular-season AHL games.

Rangers' Bourque Leads Wolf Pack

News: Chris Bourque has 14 goals and 20 points in 33 games played with Hartford of the AHL. Analysis: With the organization sending Anthony Duclair back to juniors for the rest of the season, the veteran minor-leaguer's chances of getting the call-up increase ever so slightly. While there's very little chance he'll garner more than third or fourth line minutes, there's even less chance he'll be able to re-produce his production at the NHL level any time soon or possibly at all. Still he's got a pedigree and leads his team in shots on goal (96) and that's worth monitoring.

Rangers Assign C. Bourque To Minors

News: Chris Bourque was assigned to AHL Hartford on Wednesday. Analysis: After spending the 2013-14 campaign overseas, Chris Bourque wasn't able to earn a role with the parent club out of training camp. He'll have to prove his worth at AHL Hartford before getting a shot with the Rangers.

Bourque Signs With Rangers

News: The Rangers have signed Chris Bourque, the team's official site reports. Analysis: The 5-8, 180-pounder, who has notched eight points in 51 career NHL games, returns to North America after spending time last season with both Ak Bars Kazan of the KHL and EHC Biel in Switzerland. The speedy Chris Bourque bolsters the Rangers' organizational depth up front, though he figures to be ticketed for AHL action out of the gate.

Bruins' Borque Clears Waivers

News: Chris Bourque has officially cleared waivers and will rejoin the Bruins' AHL Affiliate, the Providence Bruins, Darren Dreger of www.tsn.ca reports. Analysis: Chris Bourque only has four points in 18 games this season. Bourque saw limited time with the Bruins, so he will get more opportunities in the AHL, a place where he totaled 93 points in 73 games last season.

Bruins Waive Bourque

News: The Bruins have placed Chris Bourque on waivers, the Boston Globe reports. Analysis: Chris Bourque, who was a healthy scratch against Montreal on Sunday, has seen time on the B's third line and power play, but the speedy forward has struggled to find consistency this season, en route to notching four points in 18 games. Assuming he clears waivers, which is no lock, then Bourque will presumably head to AHL Providence.

Bourque Sits For Bruins

News: Chris Bourque was a healthy scratch for the Bruins on Sunday against the Canadiens. Analysis: The speedy Chris Bourque will take a seat Sunday, with the Bruins deciding to dress gritty vets Shawn Thornton and Jay Pandolfo against the Habs. Bourque, who has four points in 17 games to date, should be back in the lineup soon, but he's had a hard time generating much production in a Boston uniform thus far, despite his wheels.

Bruins' Bourque Not Spotted In Warmups

News: Chris Bourque was not on the ice for warmups prior to Sunday's game against the Canadiens. Analysis: Whether there's an injury in play here or he's a healthy scratch, it looks like the speedy Chris Bourque won't suit up Sunday against the Habs.

Bruins' Bourque Nets Winner

News: Chris Bourque scored the Bruins' only goal in a 1-0 win over the Leafs on Saturday night. Analysis: It's his first goal since 2008-09 and his first while wearing the black and gold his father wore. His fantasy value is limited, but it was a nice night for the 26-year-old.

Bruins' Bourque Back In Lineup Saturday

News: Chris Bourque will return to the Boston lineup after being a healthy scratch in Thursday's loss to Buffalo, the Boston Globe reports. Analysis: The Bruins took a big hit from the Sabres on Thursday, losing Shawn Thornton (concussion) and Daniel Paille (upper body), so Chris Bourque returns to active duty. He will most likely return to the third line after being replaced on that line by Paille on Thursday.