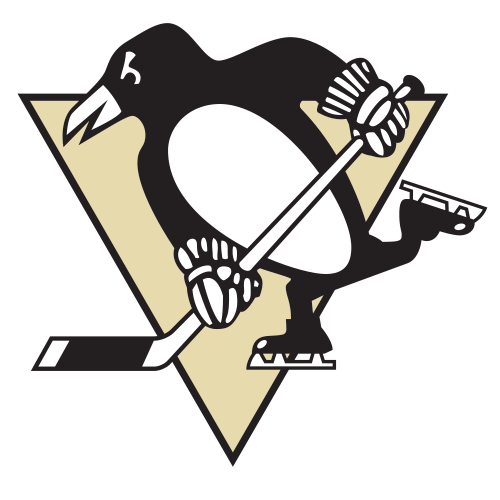 Own

0%

Start

0%

D Rank

NR
Penguins Place Valabik On Waivers

News: The Penguins placed Boris Valabik (knee) on waivers Tuesday, TSN's Bob McKenzie reports. Analysis: Boris Valabik is ready to play after recovering from his knee injury, which has kept him off the ice since before training camp. However, he will have to clear waivers for the Penguins to assign him to their AHL affiliate Wilkes-Barre/Scranton.

Valabik Unable To Go For Pittsburgh

News: Boris Valabik is out with a knee injury at the start of training camp, the Penguins' Web site reports. Analysis: "Boris Valabik is in a rehab situation," coach Dan Bylsma said. "He will not be on the ice to start camp. Knee injury." Valabik is in a fight for the team's sixth or seventh spot among Pittsburgh defensemen.

Valabik Signs Two-Way Deal with Pittsburgh

News: Valabik has signed a one-year, two-way contract with the Penguins, reports NHL.com. Analysis: Valabik played a total of 59 games between the NHL and AHL last season, recording 11 assists and 189 penalty minutes. At 6-foot-7, 245 pounds, he can be an imposing force on defense, though he will likely play in Pittsburgh only if injuries strike the blue line.

Thrashers Trade Valabik To Boston

News: The Thrashers traded Valabik and Rich Peverley to the Bruins on Friday for Blake Wheeler and Mark Stuart, the Boston Globe reports. Analysis: Part of the incentive for Boston to make the deal was to clear enough cap room for another trade consummated Friday that will bring Tomas Kaberle to the Bruins. Valabik has spent the year in the AHL, recording no goals, nine assists and 165 penalty minutes.

Thrashers' Valabik Goes Unclaimed

News: Valabik cleared re-entry waivers Friday, Ben Wright of the Thrashers' official site reports. Analysis: He'll likely remain with AHL Chicago.

Thrashers Place Valabik On Re-Entry Waivers

News: The Thrashers placed Valabik on re-entry waivers Thursday, the Atlanta Journal-Constitution's Chris Vivlamore reports. Analysis: Valabik originally passed through when the Thrashers placed him on waivers in early November. He'll probably go unclaimed again this time around.

Thrashers Waive Valabik

News: Valabik was placed on waivers Tuesday, USA Today's Kevin Allen reports. Analysis: Valabik has been up and down a couple times this season, so he will likely be back with AHL Chicago on Wednesday.

Valabik Waived By Thrashers

News: The Thrashers waived Valabik on Friday, the Atlanta Journal-Constitution reports. Analysis: Valabik did not appear in any of the Thrashers' three games up to this point, and his release clears the way for Jim Slater (wrist) to return to the lineup. Valabik will report to AHL Chicago unless he is claimed by another team.

Thrashers' Valabik Battling for Roster Spot

News: Valabik, who is fully recovered after tearing his ACL, is battling Freddy Meyer for the Thrashers' final defensive roster spot, the Atlanta Journal-Constitution reports. Analysis: Even if he does come away with a place on the team, Valabik isn't likely to receive enough regular minutes to make an impact on most fantasy rosters.

Valabik (ACL) Expects to be Ready By Camp

News: Valabik (torn ACL) expects to be ready for the start of the Thrashers' training camp, the Atlanta Journal-Constitution reports. Analysis: Valabik isn't much of a scoring threat, but rather more of a stay-at-home blueliner. At best you can hope for penalty minutes.