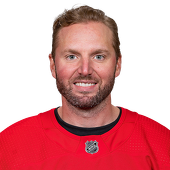 Thomas Vanek
#26 LW / Minnesota Wild / EXP: 10YRS
Height: 6-2
Weight: 205 lb
Age: 31
College: Minnesota
Own

79%

Start

66%

LW Rank

16
by RotoWire Staff | Special to CBSSports.com

Wild's Thomas Vanek: Tallies another power play goal

Vanek put up a power play goal and three shots in Wednesday's loss to the Canucks. Vanek has had some success on the power play, scoring power play goals in back-to-back games. Overall, he's been solid offensively, scoring five goals and two assists with a plus-3 rating and 25 shots over the last seven games.

by RotoWire Staff | Special to CBSSports.com

Wild's Thomas Vanek: Scores twice in win

Vanek potted two goals in Tuesday's 5-3 win over the Jets. After a disappointing postseason in 2015, Vanek seems to have rediscovered his scoring touch this season. He now has six goals and six assists through 14 games on the year, and was credited with the game-winner Tuesday night.

by RotoWire Staff | Special to CBSSports.com

Wild's Thomas Vanek: Pushes point streak to four games

Vanek dished out two assists -- one on the power play -- in Tuesday's 4-3 win over Edmonton. He's on a four-game point streak now, with two goals and three assists in that span. The veteran winger is coming off one of the quietest seasons of his career -- 52 points is good for a lot of players, but not so hot by the lofty standard Vanek's set over the last decade -- so eight points in nine games represents quite a promising start. However, he's still seeing highly inconsistent ice time, typically on the third line, which will make it awfully difficult to keep up that nearly point-per-game pace.

by RotoWire Staff | Special to CBSSports.com

Wild's Thomas Vanek: Scores fourth goal

Vanek scored his fourth goal of the season in Saturday's win over Anaheim. The Wild want Vanek to shoot more this season as he had 2.1 shots per game last year compared to his 2.8 shots per game career average. Vanek is averaging 2.3 shots per game through seven games. While that's not a large increase, it's a positive sign as he didn't score his fourth goal last season until Dec. 16.

Takes advantage of power play with score

News: Thomas Vanek scored a power-play goal Thursday night in a 6-1 win over the Sabres. Analysis: It was a lopsided match as the Wild had 42 shots on goal compared to 11 for the Sabres. Thomas Vanek's minus-6 rating last season reminds us that he went through his share of defensive struggles, especially given that the Wild sported a plus-30 goal differential as a team. However, he was on the ice for an average of 3:14 in power-play situations, having recorded five goals and 12 assists with the man advantage. Since the Wild staff a number of offensive weapons including top-line talents in Zach Parise and Jason Pominville, Vanek doesn't have the pressure of doing too much but do consider that he can be an enigma at times.

Wild's Vanek (Hernia) Resumes Skating

News: Thomas Vanek (hernia) has resumed skating and is expected to be ready for training camp, Michael Russo of the Star Tribune reports. Analysis: Despite undergoing surgery in June to repair multiple hernias in his left groin, Thomas Vanek will apparently be able to take the ice once the season starts this October. However, he's dealt with a plethora of injuries during his career and last season was the first time he's played in at least 48 games since the 2011-12 campaign. The 31-year-old is a viable option when healthy, but another season of at least 80 regular season appearances seems unlikely.

Wild's Vanek Undergoes Hernia Surgery

News: Thomas Vanek underwent surgery for a sports hernia last week, Michael Russo of the Minneapolis Star Tribune reports. Analysis: The injury reportedly bothered Thomas Vanek for much of the second half of the season, and wasn't healing on its own, which prompted the Wild to take the surgical route. The recovery time for such a procedure is typically about six weeks, so the Wild expect Vanek to be 100 percent healthy at the start of their training camp in September. He registered 52 points in 80 games for Minnesota this past season.

Wild's Vanek Registers Two Assists In Game 1 Loss

News: Thomas Vanek picked up two assists in Friday's Game 1 loss to the Blackhawks. Analysis: While Thomas Vanek is yet to score in these playoffs, he's got three assists in his last three games and is getting his chances, firing three shots on goal in each of his last three outings. While he's currently skating on the third line, he's still playing on the loaded top power-play unit and is capable of going on a big hot streak. If the Wild hope to get past Chicago, Vanek will need to elevate his game and be a difference maker.

Wild's Vanek Assists In Win

News: Thomas Vanek gathered an assist and put three shots on goal in Friday's Game 5 win over the Blues. Analysis: It's the second assist of the first round for Thomas Vanek, who seems to have lost some momentum since cobbling together an eight-game point streak from March 8 through March 23 during the regular season. He's managed only two goals and three assists over his last 13 games, putting up just 24 shots during that span. Since he doesn't provide much usefulness in the hits or PIM categories, Vanek's value is largely nullified if he's not producing points with much consistency.

Wild's Vanek To Play Saturday

News: Thomas Vanek (undisclosed) will play Saturday against the Blues. Analysis: Thomas Vanek was one of three players that missed Thursday's game against the Predators due to a "nagging" injury, but he'll get in one final tune-up Saturday before the postseason commences. The Austrian winger enters the regular-season finale with 21 goals and 51 points across 79 games.