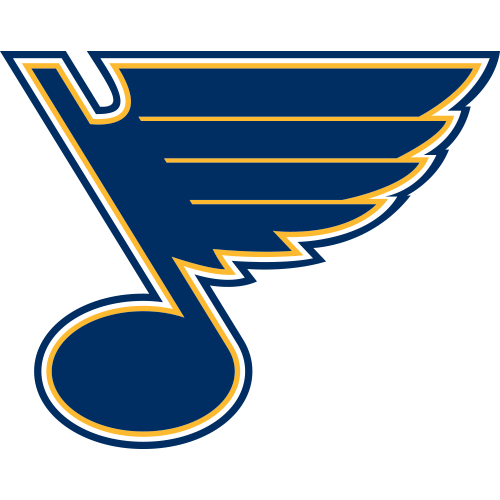 Corey Locke
C / St. Louis Blues / EXP: YRS
Height:
Weight: lb
Age:
College: None
Own

0%

Start

0%

C Rank

NR
Sens Send Locke Back To AHL

News: The Senators have assigned Locke to AHL Binghamton, the team's official site reports. Analysis: Locke leads the AHL in scoring with 72 points in 51 games, but he has racked up just an assist in his five games with the big club to date.

Ottawa Recalls Locke From Binghamton

News: The Senators on Friday recalled Locke from Binghamton of the AHL reports the club's web site. Analysis: Locke is currently the AHL scoring leader with 18 goals and 54 assists in 51 games. This will be his second callup of the season. While he has great offensive skills, Locke's skating is not NHL-calibre which is why he's had such a tough time trying to crack the NHL for more than a few games here and there.

Sens Send Locke Back To AHL

News: Ottawa has reassigned Locke to Binghamton of the AHL reports the club's web site. Analysis: Locke recorded an assist in the three games he played, but didn't get much ice time in Ottawa's 3-1 loss to Washington on Sunday. He's currently leading the AHL in points with 55.

Sens' Recall Locke From AHL

News: Ottawa has recalled Locke from its AHL affiliate in Binghamton reports the club's web site. Analysis: Locke is currently the AHL's leading scorer, with 15 goals and 40 assists in 38 games. He'll replace Alex Kovalev (knee) in the lineup for Thursday's game against the Islanders.

Weise up, Locke down for Rangers

News: The Rangers have called up RW Dale Weise and sent down C Corey Locke to the AHL. Analysis: Weise racked up 114 penalty minutes in the AHL this season along with a solid 49 points. A fourth-round pick in 2008, Weise has minimal keeper Fantasy value at the moment, but is worth keeping an eye on in 2010-11 if you're in a dynasty league that rewards bad behavior. Locke is also a potential long-term keeper option with the point-per game ability he's showed in the AHL.

Locke chooses deal with Rangers

News: The Rangers signed free-agent forward Corey Locke Friday. Terms of the deal were not disclosed. Analysis: Locke totaled 25 goals and 54 assists in 77 games with Houston of the AHL in 2008-09. He established career-highs in assists and points. Locke has played in just one NHL games in 2007-08 with the Canadiens. Locke is a pretty good goal scorer, but until he gets his shot on the NHL level, he has no Fantasy appeal.

Wild trims roster down Monday

News: The Minneapolis Star-Tribune reports that the Wild has cut the following players from their camp: C Corey Locke, C Bryan Lundbohm, C Peter Olvecky, C Morten Madsen, C Marco Rosa, LW Matt Kassian, LW Jason Ryznar, RW Jesse Schultz, D Paul Albers, D Maxim Noreau, D Brandon Rogers, D Clayton Stoner, G Anton Khudobin and G Nolan Schaefer, D John Scott and G Barry Brust. Analysis: None of these players have any Fantasy value. Continue to ignore him in all formats.

Center-hungry Wild land Locke

News: In need of centers, the Minnesota Wild traded defenseman Shawn Belle to Montreal for center Corey Locke on Friday. Both young players have spent the majority of their careers in the American Hockey League. Analysis: The Wild need centers after losing Pavol Demitra, who signed a two-year deal with Vancouver on Thursday. The 24-year-old Locke had 85 goals and 144 assists in four seasons with the Hamilton Bulldogs. He was Montreal's fourth-round pick in 2003 and was a two-time MVP of the Ontario Hockey League. Locke is not yet a recommended Fantasy option.

Canadiens assign Locke to Hamilton

News: The Montreal Canadiens announced Friday that forward Corey Locke has been assigned to the Hamilton Bulldogs of the American Hockey League. Analysis: The center had been recalled on Jan. 8 and played one game with Canadiens this season, his first career NHL game, against the Chicago Blackhawks on the same day. Locke was held off the scoresheet in 5:59 of ice time. Leave him alone in all formats for now.

Smolinski expected back tonight

News: The Montreal Gazette reports that Bryan Smolinski will return to the Canadiens lineup tonight, after missing 14 games with a knee injury. Tom Kostopoulos and one-game veteran Corey Locke are the healthy scratches. Analysis: Smolinski has only 11 points in 28 games this season and was on pace for his worst career season, even before getting hurt. His minus-7 rating isn't exactly stellar either. Leave him alone in all formats for now.