NASCAR driver Dick Trickle dies of self-inflicted gunshot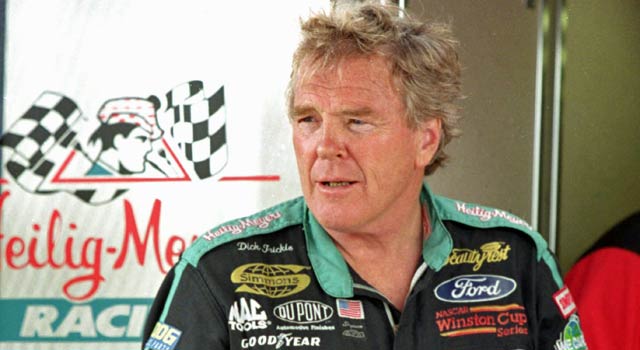 NASCAR driver Dick Trickle has died of a self-inflicted gunshot, according to the Lincoln County (N.C.) Sheriff.
According to a press release from the sheriff's department, Trickle called the Lincoln County Communications Center and said that "there would be a dead body and it would be his," at the Forest Lawn Cemetery. Office members tried to call the retired driver back, but no one picked up.
Workers found Trickle near his pickup truck shortly after.
NASCAR's CEO Brian France released a statement earlier this afternoon:
"Our thoughts and prayers go out to the family and friends of Dick Trickle on his passing today. Dick was a legend in the short-track racing community, particularly in his home state of Wisconsin, and he was a true fan favorite. Personalities like Dick Trickle helped shape our sport. He will be missed."
Trickle, 71, competed in 303 Sprint Cup races over a 24-year career. He never won a race on NASCAR's biggest circuit but had 36 top-10 finishes. He was also named NASCAR Winston Cup rookie of the year in 1989.
He achieved much of his success on short-tracks, where he won more than 1000 races throughout his career.
He was a native of Wisconsin, but he lived in North Carolina since the early 1990s.