VIDEO: Red Sox honor Boston Marathon bombing victim, rescuer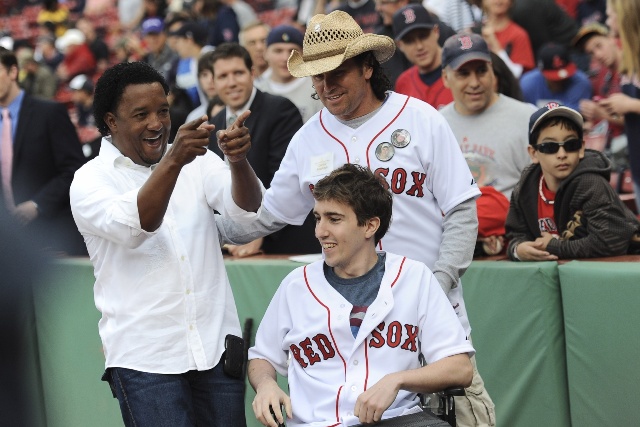 Jeff Bauman, who lost his legs in the Boston Marathon bombings, threw out the first pitch at Fenway Park before Tuesday night's Phillies-Red Sox game.
His rescuer, Carlos Arredondo, pushed Bauman out to the mound in a wheelchair. Bauman threw to Red Sox catcher Jarrod Saltalamacchia, while Arredondo threw to designated hitter David Ortiz, according to the Associated Press.
Immediately after one of the April 15 blasts wounded Bauman, Arrendondo rushed to his side, pinched his severed artery closed and led him away from the scene. Bauman later provided key help in identifying the suspects, authorities said.
Tuesday was the first time the two could be honored together, the Red Sox told the AP.
Here's the video of the opening pitch ceremonies.