Britain's Froome all but assured of winning 100th Tour de France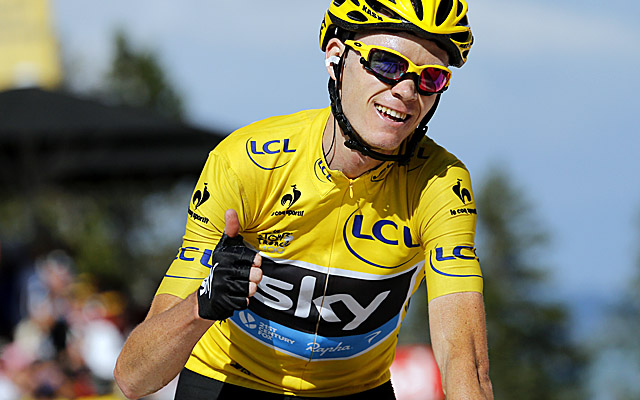 Chris Froome, vying to become Britain's second straight Tour de France winner, has all but won the race with just one stage left.
Froome finished third in Saturday's 20th stage, a grueling 125-kilometer stretch through the Alps and maintained a comfortable lead of over five minutes heading into Sunday's mostly ceremonial ride to Paris.
Colombia's Nairo Quintana, who won Saturday's stage, moved up to second overall followed by Spain's Joaquim Rodriguez, who finished 17 seconds behind Quintana.
Former Tour de France winner Alberto Contador began the day in second, but didn't have the legs to keep up with the top three, eventually finishing seventh in the stage.
Saturday's climb -- the fourth straight ride through the Alps -- was largely Froome's last major hurdle. The riders pushed to Annecy-Semnoz, past ski lifts and slopes, according to the Associated Press.
All that stands between Froome and the title is a largely hill-less, 133-kilometer trek from Versailles to the Champs-Elysees.
As a nod to the 100th running, the final stage will begin in the late afternoon on Sunday to coincide with the sunset behind the Arc de Triomphe, according to AP.
Froome is trying to match his former Team Sky teammate Bradley Wiggins, who won last year's Tour de France but skipped this year's race.