UFC bantamweight champ Dominick Cruz out of UFC 169, vacates belt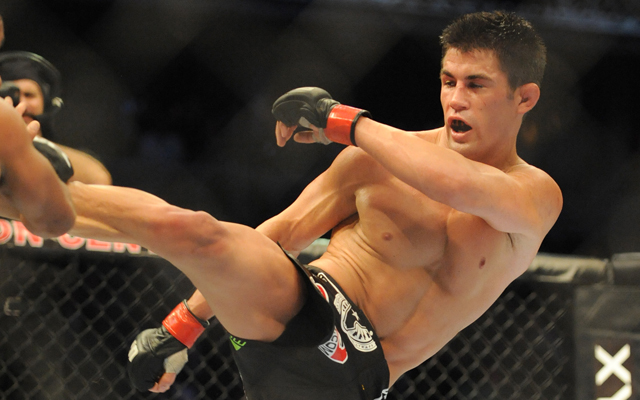 UFC bantamweight champion Dominick Cruz has suffered groin injury that will force him out of his February 1 UFC 169 title fight against Renan Barao, announced UFC president Dana White Monday afternoon.
Cruz, 28, will vacate the title and Barao, the interim champion, will now be crowned the UFC bantamweight champion. Stepping in to face Barao (31-1-0) in the main event of UFC 169 will be former WEC featherweight champion Urijah Faber (30-6-0). The fight will be a rematch as the two met in July 2012 for the interim bantamweight crown, a bout Barao won via unanimous decision.
For Cruz this is yet another setback as he attempts to return to the Octagon. Cruz hasn't fought since October 2011 after suffering a torn ACL.