Richard Petty: Danica Patrick wins 'if everybody else stayed home'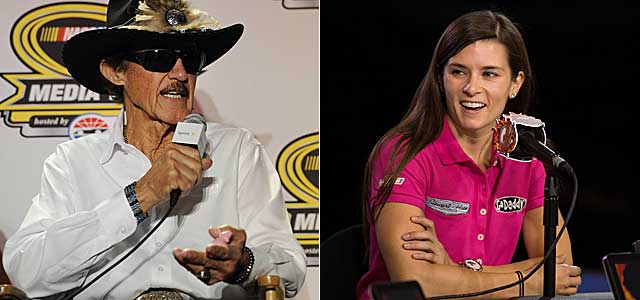 He hasn't been behind the wheel since 1992, but there still is only one King of NASCAR, and when Richard Petty speaks, the words carry some weight.
On the subject of Danica Patrick's chances of winning in her second full season behind the wheel of a Sprint Cup car, Petty is quite clear.
"[Only] if everybody else stayed home." Petty told reporters in Toronto at the Canadian Motorsports Expo.
The subject took flight as Petty discussed how the sport he helped make popular has evolved (or de-volved, if you ask the King) from "race time" to "show time," where he contends Patrick does have some value.
"If she'd have been a male, nobody would ever know if she'd showed up at a race track," Petty said. "This is a female deal that's driving her. There's nothing wrong with that, because that's good PR for me. More fans come out, people are more interested in it. She has helped to draw attention to the sport, which helps everybody in the sport."
He added that the sport has become more about personalities, rather than driving ability -- or even what happens on the track.
"When NASCAR Cup racing first started, it was racing," he said. "Over a period of years, with our sponsorships, what we had to do for TV, to get the fans to come, the first thing you know is that the race is secondary, because all the rest of it is buildup, buildup, buildup."