Live Like An Athlete Podcast - Special Ops: US Air Force Pararescue Jumpers
They don't dunk but they do come through in the clutch, and their training puts even the most grueling preseason camps to shame. The Pararescue Jumpers (PJs) of the United States Air Force Special Operations Command are in a league of their own.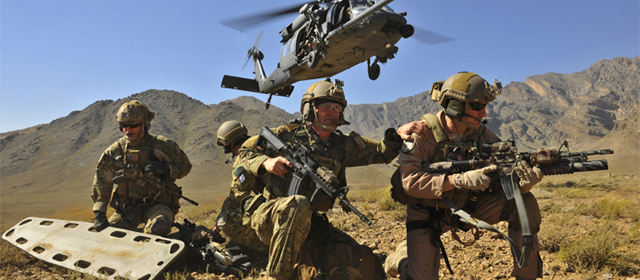 Haven't heard of them? PJs may fly under the radar (pardon the pun), but their roles are among the most crucial, and their training among the most difficult, of the U.S. military's special forces. They are tasked with recovery and medical treatment of personnel in both combat and humanitarian environments, and also support NASA missions.
PJs function as part of a Human-Based Weapon System and are experts in advanced weapons, combat diving, and parajumping. Brains are as important as brawn: They are also highly skilled battlefield paramedics, able to perform surgery as needed. Their motto, These Things We Do That Others May Live, says it all.
With a training dropout rate of 90%, comparable to that of the Navy SEAL BUD/S program, PJs undergo some of the most rigorous training in the U.S. military.
In this episode, we are honored to be joined by four Pararescue Jumpers/Combat Rescue Officers from Davis-Monthan Air Force Base in Arizona, currently participating in a critical training exercise called Operation Angel Thunder. They explain what it takes to train for and serve as part of the U.S. Air Force Special Operatives Command.
Special thanks to guests:
Chief Master Sergeant Christoper Tellsworth, Pararescueman - 306 Rescue Squadron
First Lieutenant Nicholas Seaver, Combat Rescue Officer - 48th Rescue Squadron
First Lieutenant Caleb Scherrer, Combat Rescue Officer - 48th Rescue Squadron
Staff Sergeant Jason Meade, Pararescueman - 48th Rescue Squadron
You can download this episode here. Be sure to subscribe to us on iTunes, submit your questions for future guests at LikeAnAthlete@cbsi.com, and send a tweet to @ErinSharoni or @CBSHurc. Keep it clean. Just like your plate.