Landon Donovan breaks MLS record for goals scored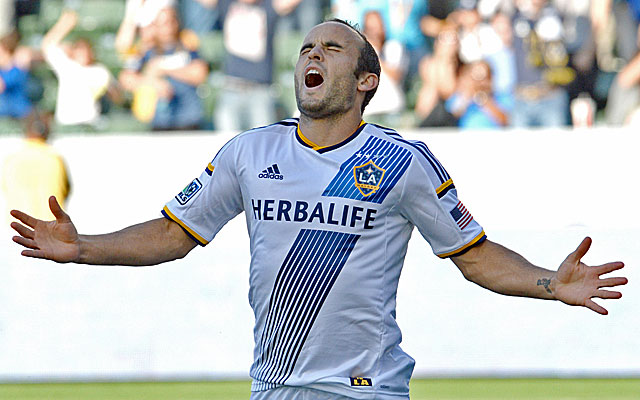 Landon Donovan scored two goals Sunday night for the Los Angeles Galaxy to break the all-time Major League Soccer record for regular-season goals scored.
The record-setting night came just days after being left off the U.S. Men's National Team roster for the upcoming World Cup in Brazil.
"It's been a long week," Donovan said to the Associated Press. "It's hard not to make it about me, and I don't necessarily want it to be that way. But I've sacrificed a lot to be in the position I'm in and I was very happy for myself because I've dedicated a lot to this. I think I deserved what happened today."
Donovan, who already owned the league's playoff scoring record with 22 goals, entered the game tied with Jeff Cunningham at 134 for the all-time MLS lead for regular-season goals. Donovan took sole possession of the record in the 49th minute against Philadelphia, scoring off a pass from Robbie Keane. Donovan added another tally in the 81st minute.
Donovan is also within 15 assists of the MLS record in that category. Donovan ranks second behind Steve Ralston's record of 135.