Book: Sheryl Crow knew of Lance Armstrong's blood transfusion
An upcoming book provides details of how Lance Armstrong's former girlfriend, Sheryl Crow, once saw the cyclist undergo an illegal blood transfusion.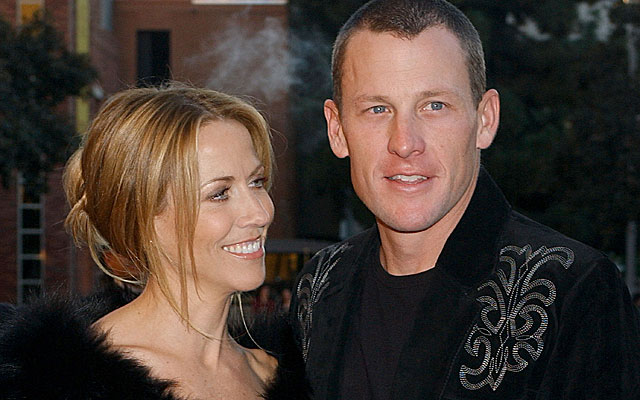 Sheryl Crow, Lance Armstrong's former girlfriend, once witnessed the now-disgraced cycler receive an illegal blood transfusion in 2004 as detailed in the upcoming book, Wheelmen, which is due out next week.
Crow, who was with Armstrong aboard his private plane during a trip to Belgium for the procedure, later told federal investigators about the scene, according to the book from Wall Street Journal reporters Reed Albergotti and Vanessa O'Connell. Armstrong and Crow were dating at the time and were briefly engaged in 2006 before splitting.
"Rather than try to hide the transfusion from her, Armstrong was completely open about it," they wrote. "He trusted that Crow would have no desire to tell the press or anyone else about the team's doping program. He explained that it was simply part of the sport -- that all cyclists were doing the same thing."
The transfusion allowed Armstrong more red blood cells, thus improving his potential endurance.
According to the book, Crow spoke to FDA investigators after she was promised immunity in exchange for her information.
Armstrong is still being sued by the Justice Department under claims that he knowingly cheated with transfusions and PEDs -- a violation of his contract. The lawsuit is seeking to recoup millions of dollars that the U.S. Postal Service paid to him and his teammates. 
The seven-time Tour de France winner also recently had to return his lone Olympic medal, a bronze from the 2000 Olympics.
Show Comments
Hide Comments
Ranallo is leaving WWE after 16 months as the voice of SmackDown

Braun Strowman straight flipped an ambulance and Raw added a number of new superstars

Gotch, one half of the former NXT tag team champions, mutually agreed to part ways
Two thrilling debuts added pep to a SmackDown show that suffered from a lack of creativity

A WWE fan favorite, Angle was inducted into the Hall of Fame just three days ago

The Raw after WrestleMania is always a hot show, and Monday night certainly had its bright...