Former boxing champ Tommy Morrison dies at 44
Former heavyweight champion of the world Tommy Morrison has died at the age of 44.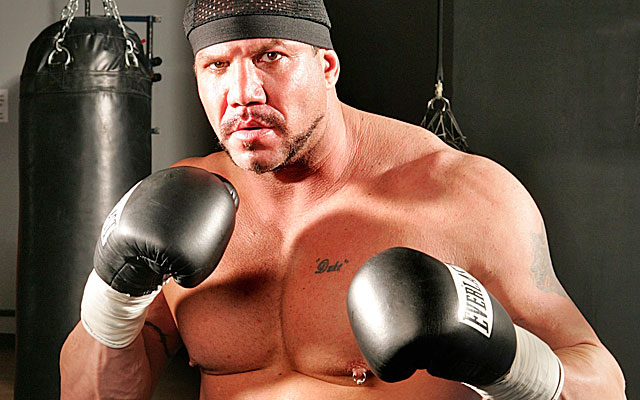 Former heavyweight champion of the world and Rocky V actor Tommy Morrison has died at the age of 44.
Morrison's former promoter and longtime friend Tony Holden confirmed his death, CBSNews reported. He died in a Nebraska hospital.  
"It's true," Holden told the Tulsa World. "He was with his wife Trisha when he passed." 
A cause of death has not been officially determined, though Morrison's health has been steadily deteriorating in recent years. In 1996, Morrison twice tested positive for HIV, though he denied having the disease.
An ESPN.com profile of Morrison published last month discussed just how dire the ex-fighter's situation was, as he was on a ventilator and employed a feeding tube.
Morrison finished his career at 48-3-1, with his biggest victory coming in 1993 when he defeated George Foreman in a 12-round bout. 
Show Comments
Hide Comments
Ranallo is leaving WWE after 16 months as the voice of SmackDown

Braun Strowman straight flipped an ambulance and Raw added a number of new superstars

Gotch, one half of the former NXT tag team champions, mutually agreed to part ways
Two thrilling debuts added pep to a SmackDown show that suffered from a lack of creativity

A WWE fan favorite, Angle was inducted into the Hall of Fame just three days ago

The Raw after WrestleMania is always a hot show, and Monday night certainly had its bright...