US Open Flashbacks: 1980s
Since the Open era began in 1968, the US Open has provided many great memories from Arthur Ashe to Serena Williams. We look at the 1980s.
by

Eye on Sports staff

• 1 min read
Since the Open era began in 1968, the US Open has provided many great memories from Arthur Ashe to Serena Williams.
As we count down the days to the start of the tournament on Aug. 25, CBS Sports provides US Open flashbacks by decade.
Here is a look at the great moments from the 1980s:
1980: One of the best US Open matches of all time, John McEnroe outlasted Bjorn Borg in five sets.
1981: Martina Navratilova double faults on match point, allowing Tracy Austin to win her second US Open title.
1981: John McEnroe wins another US Open title, beating Bjorn Borg in his final Grand Slam match.
1983: Jimmy Connors captures his fifth and final US Open title, beating Ivan Lendl.
1983: Martina Navratilova wins her first US Open, easily beating Chris Evert Lloyd.
1984: Known as the "Longest Day in tennis," Ivan Lendl beats Pat Cash in a five-set semifinal, which was then followed by a two-hour plus women's final where Martina Navratilova won her second US Open. The night match was the other semifinal, where John McEnroe beat Jimmy Connors in five sets.
1984: John McEnroe wins his final US Open title with a victory over Ivan Lendl.
1988: Steffi Graf completes the Grand Slam, winning her first US Open.
1988: In a match that lasted almost five hours, Mats Wilander knocks off Ivan Lendl in the longest US Open final in history.
1989: Chris Evert caps off the 1980s in her final US Open with a victory over 15-year-old Monica Seles.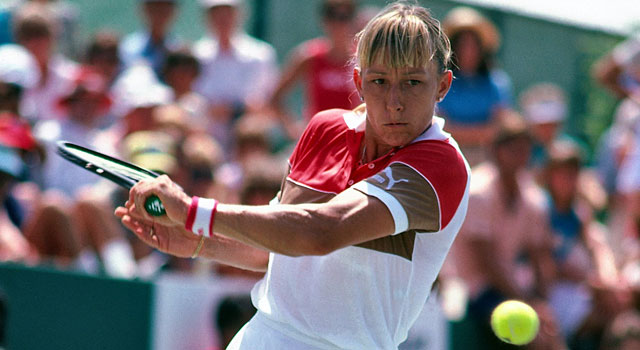 CBS Sports Network will begin coverage of US Open qualifying from Aug 19-22. CBS and CBSSports.com will broadcast and stream the US Open live on Saturday, Aug. 30, while also showing the men's and women's semifinals and finals from Sept. 5-8.
Show Comments
Hide Comments
Ranallo is leaving WWE after 16 months as the voice of SmackDown

Braun Strowman straight flipped an ambulance and Raw added a number of new superstars

Gotch, one half of the former NXT tag team champions, mutually agreed to part ways
Two thrilling debuts added pep to a SmackDown show that suffered from a lack of creativity

A WWE fan favorite, Angle was inducted into the Hall of Fame just three days ago

The Raw after WrestleMania is always a hot show, and Monday night certainly had its bright...