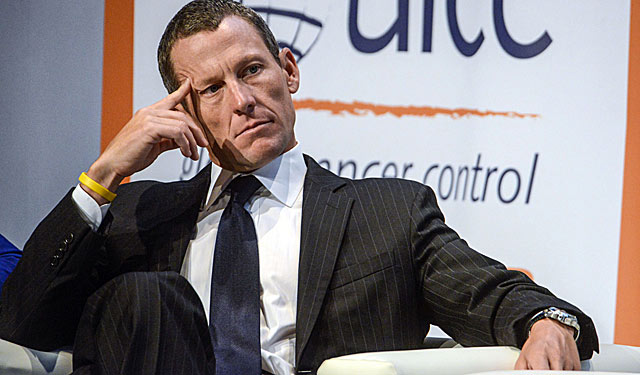 In a culture that routinely lionizes athletes as "heroes," Lance Armstrong was among the few who transcended the cliché, on multiple levels: First by beating cancer, which had spread to his brain, then by transforming himself into both the greatest endurance athlete in the world and, in the process, arguably its most visible opponent of the disease.
More on Top 10 stories
Related content
More from Eye on
As a seven-time champion of the Tour de France and four-time SportsMan of the Year by the U.S. Olympic Committee, Armstrong was the face of a sport that had been barely acknowledged in his home country. As founder and namesake of the Livestrong Foundation, he remained on the front lines of the fight still being waged by millions.
From the beginning, skeptics in the cycling world saw Armstrong's ascent less as a triumph of the human spirit than as a triumph of illegal science. After years of denials and negative drug tests, their allegations were vindicated in October, when the U.S. Anti-Doping Agency issued a report charging Armstrong and former teammates with executing "the most sophisticated, professionalized, and successful doping program that sport has ever seen," resulting in the vacation of Armstrong's Tour de France titles and – despite his ongoing claims of innocence -- his resignation from the Livestrong board of directors.
In Armstrong's fall, believers were confronted not only with the disintegration of their hero's legacy as an athlete, but more importantly with the question of what it means for his legacy off the bike. Everyone else was left to contemplate yet another empty pedestal.