Inge close to deal with Pirates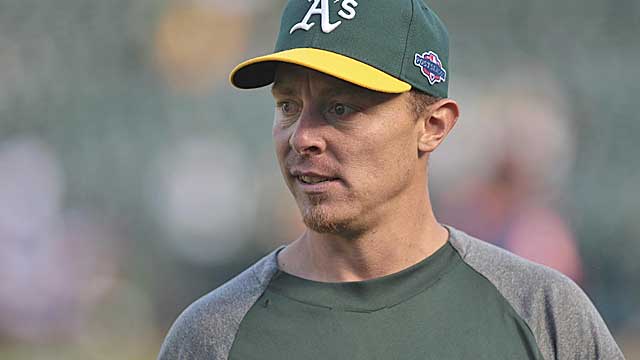 Inge is coming off shoulder surgery. (US Presswire)
Brandon Inge is headed to the Pirates.
Inge is expected to sign a minor-league deal with an invitation to spring training, according to sources.
Inge, who played well for the A's last year after he was released by the Tigers in April, is coming back from surgery on his right (throwing) shoulder.
Many scouts have long thought Inge would be a good fit with a National League team because of versatility that has allowed him to start games at five different positions. The 35-year-old Inge also proved last year with the A's that he can still be a productive hitter, with 11 home runs and 52 RBI in 311 at-bats.