Seattle RB Lynch will not be suspended for offseason DUI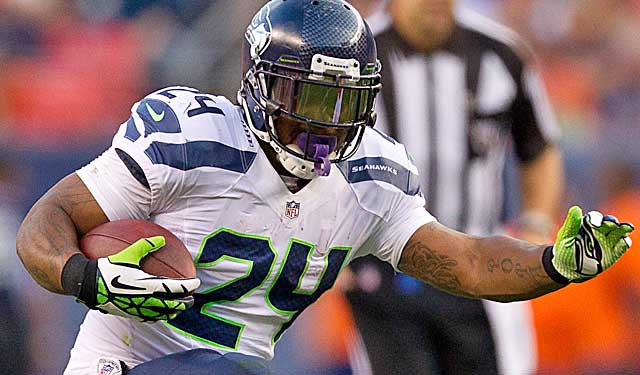 Marshawn Lynch has met with Roger Goodell and will not face a ban. (Getty Images)
Running back Marshawn Lynch, one of the Seahawks' most important players who received a contract extension in the offseason, has been informed he is not facing any immediate discipline for his DUI arrest, according to a source with knowledge of the situation. Lynch was arrested in July, and has faced off the field issues in the past, making him a potential candidate for suspension.
Lynch already had his meeting with Commissioner Roger Goodell in response to the latest incident, sources said, and the league is not suspending him. The NFL will wait for the legal case to be resolved -- which is likely going to occur some time in 2013 -- so Lynch is in the clear this season. Should he get arrested again, or run afoul of the law, things could change, and the league reserves the right to reconsider matters.
As a member of the Buffalo Bills in 2009, Lynch pled guilty to a misdemeanor gun charge and was suspended for that season's first three games.
Lynch will be evaluated by doctors before Sunday's opener with Arizona, as back spasms have kept him out of practice this week. But the Seahawks are planning on having him in the lineup against the Cardinals, sources said. Lynch runs with an abrasive, physical style, and was a late scratch against Cleveland last season when the spasm flared up, so his workload will be monitored closely.
Lynch rushed for a career high 1,204 yards and 12 touchdowns last season, and signed a reported four-year, $31 million contract extension in March.