Redskins CB Hall avoids suspension after ref confrontation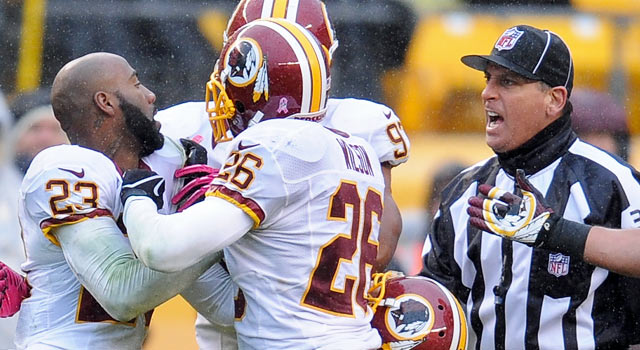 DeAngelo Hall was thrown out of Sunday's game after confronting an official.
(Getty Images)
Redskins cornerback DeAngelo Hall is not facing a suspension at this point, according to a source with knowledge of the situation, but a hefty fine and a warning are expected.
Hall was possibly looking at a one-game suspension for his interactions with an official last Sunday, which led to his expulsion from Washington's defeat at Pittsburgh. Had Hall been suspended, word of that decision would be conveyed to him earlier in the week, per the general protocol.
Redskins coach Mike Shanahan said earlier in the week he was bracing for the possibility of Hall being out, given his actions from Sunday.