Rays plan offer to B.J. Upton, will pick up Shields, Molina options but not likely Scott's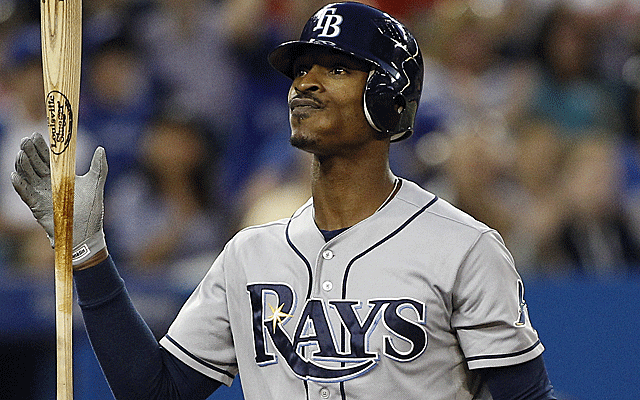 The Rays will most likely offer B.J. Upton a $13.3-million qualifying offer, but expect him not to accept.
(US Presswire)
The Tampa Bay Rays, who are known for making as good of use of their money, as just about anyone, are said to be planning to make the $13.3-million qualifying offer to free-agent outfielder B.J. Upton while also picking up the $10.25-million option on pitcher James Shields and $1.8-million option on catcher Jose Molina.
However, they are said to be unlikely to pick up outfielder Luke Scott's $6-million option.
The Rays have every expectation to lose Upton via free agency, as he could sign a contract for $60 million over five years or even more. By making the qualifying offer, they are merely ensuring they'll receive a draft pick when he leaves. It's a bit of a gamble because they probably wouldn't want to pay even the $13.3 million. However, they have to figure they'd trade him in the extremely unlikely chance he accepts.
Qualifying offers must be made by Friday.
Molina has to be brought back at that fairly reasonable rate, as catching is an area of need for the Rays. He is a solid defender.
Shields is a great bargain at that rate, as he is a top-of-the-rotation starter. They rebuffed several attempts by other teams to trade for him at midseason, and he had a big second half.
Scott had an up-and-down season, so $6 million is a lot. Epecially since he had some injury issues, as well.
Marc Topkin of the Tampa Bay Times had reported that Shields has already been apprised of the pickup, that Molina's option will likely be exercised as well and also that Upton is likely to receive the qualifying offer.