Marlins hire Mike Redmond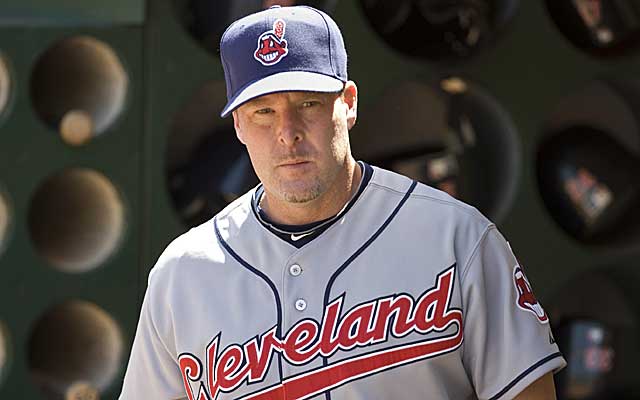 Mike Redmond is returning to South Florida as Marlins manager. (US Presswire)
Mike Redmond has been hired by the Marlins as their new manager, sources told CBSSports.com.
Redmond received a three-year contract.
A news conference is planned for Friday.
Redmond, a former big-league catcher with the Marlins and others, is a highly-regarded young coach who had been managing in the Blue Jays organization.
The Marlins moved quickly to make their hire after firing Ozzie Guillen. Among the other interviewed candidates were Larry Bowa, Luis Gonzalez, Lloyd McClendon and Bryan Price.
Related Info
Analysis

Other content
"It's a great fit. (Marlins owner Jeffrey Loria) wants to win,'' former Marlins star Cliff Floyd said about Redmond. "I think Ozzie was a haste decision. He wanted to get out of Chicago. They didn't think through it.
"Red fits what they're looking for in terms of his voice and the teaching aspect of it,'' Floyd continued. "You know you're not going to get the lip of Ozzie. I'm an Ozzie fan. It's real hard to manage and win and be able to say what he's said. I think Ozzie definitely gets back in the game. But they're looking for stability. And they're looking for one voice.''
Redmond, known for a high batting average and high fielding percentage as a catcher, has been seen as a favorite since Guillen was fired with three years reamining on his contract. Redmond managed Dunedin, Toronto's high A-ball team in 2012.
"He's a quality baseball guy, a former catcher that has really taken to managing,'' said Blue Jays VP Tony Lacava. "I think he has a great future and the Marlins really made a great choice.''
Redmond was 155-115 in his two seasons managing in the Toronto organization and was Midwest League manager of the year in 2011.
Redmond is seen in the Marlins organization in much the same way as Mike Matheny is veiewed in the Cardinals organization.
"He's very intelligent, a student of the game,'' Floyd said. "He was really born for this role. I think you'll hear his name for a long time. As far as being a coach, he fits the mold.''
Redmond is recalled in Miami as a team man, too.
"Red knew exactly what his role was. I never said anything (bad),'' recalled Floyd, a longtime teammate. "When (Charles Johnson) needed a break, when it was hot as hell, he'd play on those Sunday afternoons or against the tough righty or lefty. Red never bitched about anything. He was also wore out lefties. He was one of those rare guys who talked about strategy all the time. And he used every bit of ability in him.''
Redmond is beloved in the Marlins organization from his days as a catcher there, and received endorsements from former Marlins stars such as Mike Lowell. Redmond, a longtime CAA client, played for the Marlins from 1998-2004, batting .284. He was well known for hardly ever making an error. Redmond also played for the Indians and Twins.
"He is going to be very good, he's a former catcher who was paying attention,'' says a former boss with another team. "He's really good with players and understands pitching well.''
Says another, "He did a great job in A ball the last couple years. The only question is experience.''