After strange season, Lakers make playoffs with Utah loss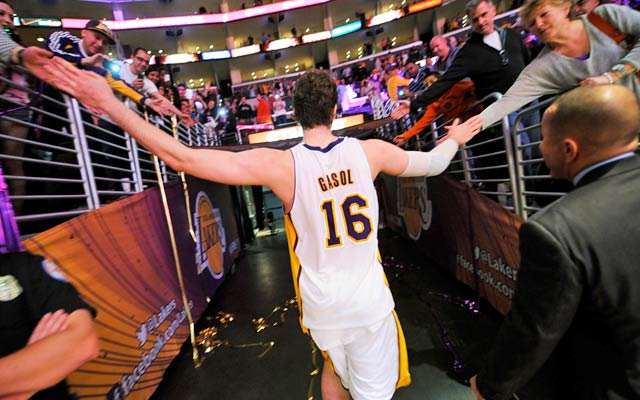 Mere playoff berths aren't celebrated and are rarely even acknowledged when it comes to the Lakers. This year is different.
For the Lakers, this year has been different in so many ways.
With Utah's loss to Memphis on Wednesday night, the Lakers squeaked into the playoffs on the last night of the regular season regardless of their win over Houston. The outcome of L.A.'s game against Houston wound up being irrelevant to their status as a playoff or lottery team. It only mattered in determining that they would play the Spurs as the seventh seed.
After firing coach Mike Brown in the wake of a 1-4 start and enduring lengthy injuries to Steve Nash, Pau Gasol, key backup Jordan Hill and others -- and finally suffering the loss of Kobe Bryant to a torn Achilles tendon -- the Lakers, for once, are simply fortunate to be in the playoffs.
How far Dwight Howard can lead them remains to be seen.
Nash remained out on Wednesday night after an MRI revealed pre-existing issues with his hip and back that are causing nerve irritation. The Lakers are hopeful that he will be available for their first-round playoff series after he received an epidural injection.
If nothing else, they'll take the potential for a fresh start into the postseason with them.