Week 5 playoff picture projections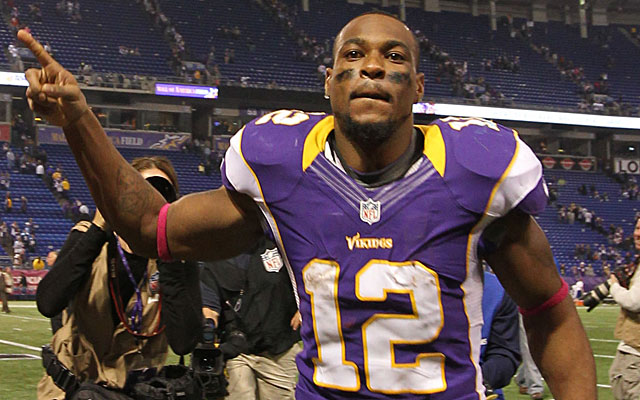 While Percy Harvin and the Vikings are off to a great start, don't expect the wins to continue all season.
(US Presswire)
Editor's note: After each week of the NFL regular season, Pete Prisco will update his predictions for which teams will make the playoffs, ranked in order by seed.

Playoff picture projections: Week 5

AFC

1. Houston Texans (South champion)
2. New England Patriots (East champion)
3. Baltimore Ravens (North champion)
4. San Diego Chargers (West champion)
5. Pittsburgh Steelers (wild card No. 1)
6. Cincinnati Bengals (wild card No. 2)

NFC

1. Atlanta Falcons (South champion)
2. San Francisco 49ers (West champion)
3. Chicago Bears (North champion)
4. Philadelphia Eagles (East champion)
5. Green Bay Packers (wild card No. 1)
6. New York Giants (wild card No. 2)


Where are the Minnesota Vikings?

At 4-1, they should be in this picture, right? I just don't think it's sustainable.

The Packers are 2-3, and probably will go to 2-4 with a loss at Houston this week, but I still think they are the better team.

Arizona is 4-1, but they have major issues on their offensive line, which is why I kept them off the list.