In dealing Sanchez and evaluating Hanley's future, Marlins trying to fix a bad mix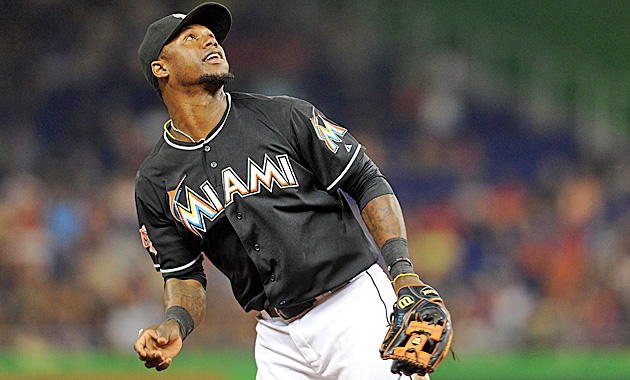 Rival execs indicate the Marlins are open to dealing Ramirez. (US Presswire)
Biggest question for the Marlins in the aftermath of Monday's trade with the Tigers is this:

Now open for business, will the Fish get serious about shaking things up by dealing Hanley Ramirez?

Rival executives who have spoken with Marlins people believe they've never been more open to the idea. Halfway through a bitterly disappointing season, the Marlins aren't so much trying to blow things up (as they have in the past) as they are simply trying to change the ingredients.

It's not that they think they're that far from winning so much as the Marlins simply do not like their team. They've decided that the mix is bad, the pieces don't fit, the personalities have not coalesced.

In other words, they've come to terms with the obvious.

Changing things up began in earnest for the Marlins on Monday in dealing starter Anibal Sanchez and infielder Omar Infante to the Tigers for starter Jacob Turner, catcher Rob Brantly and lefty Brian Flynn.

Clubs who have spoken with the Marlins think more moves will follow, sources tell CBSSports.com. There is a strong belief that the Marlins would like to deal Ramirez, who has not produced under first-year manager Ozzie Guillen the way they hoped he would.

Ramirez right now is sidelined with an infection in his hand, compounding the unprofessional injury he sustained just before the All-Star break in slugging a dugout cooling fan. Ramirez apparently developed the infection when he did not take his medication.

Guillen was very vocal in the aftermath of the injury regarding Ramirez's immaturity, saying, "Very stupid injury. Very immature. You're going to hurt yourself because you can't hit? Good hitters don't do that. Good hitters battle back and try to get better."

One person familiar with the Marlins thinking says that he thinks the club will hang onto starter Josh Johnson now that it's traded Sanchez. Two things point toward the Marlins keeping Johnson: One, he's signed through next season (one reason the Marlins dealt Sanchez is because he is free-agent eligible this winter). Two, he left Monday night's 2-1 win over the Braves after six innings with a blister on his right middle finger, which surely will give inquiring clubs more pause when considering Johnson's sketchy physical history.

Ramirez has two years and $31.5 million remaining after 2012 (during which he's earning $15 million).

Lefty reliever Randy Choate, whose two-year deal is up following this season, is expected to be dealt.