Check out what Rory McIlroy and Tiger Woods will be wearing at the British Open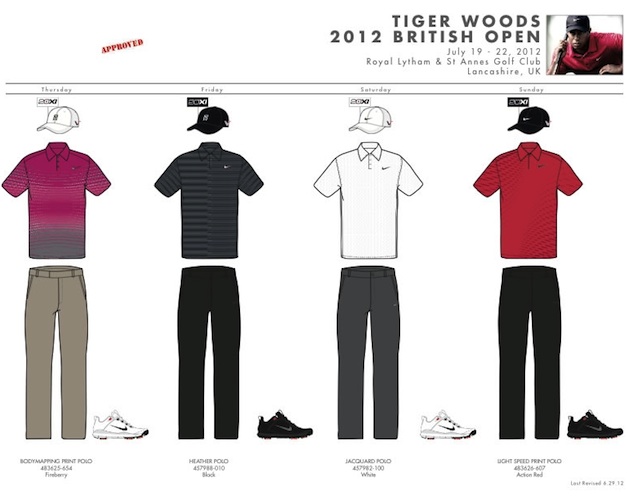 Tiger Woods' Nike outfits for each of the four days of the British Open. (Nike)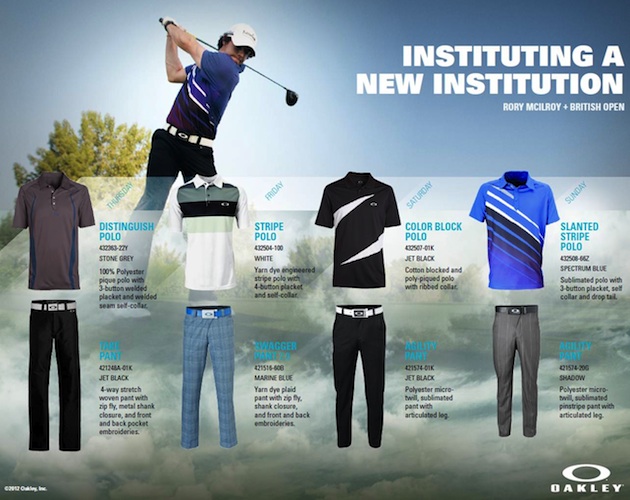 Rory McIlroy's Oakley outfits for each of the four days of the British Open. (Oakley)
Excited to see what two of the biggest names in golf are going to be wearing this week at the British Open? No worries, we've got the outfits for Tiger Woods and Rory McIlroy each day at Lytham.
Tiger's outfits seem to go from a little flashier early in the week to more subtle on the weekend, ending with the traditional red shirt on Sunday, while Rory's Oakley digs sure spice it up throughout the week (big fan of the blue belt on Friday).
Got a shirt of the eight above that you like the best?