'Jungle Bird' trophy disrupter spotted at the British Open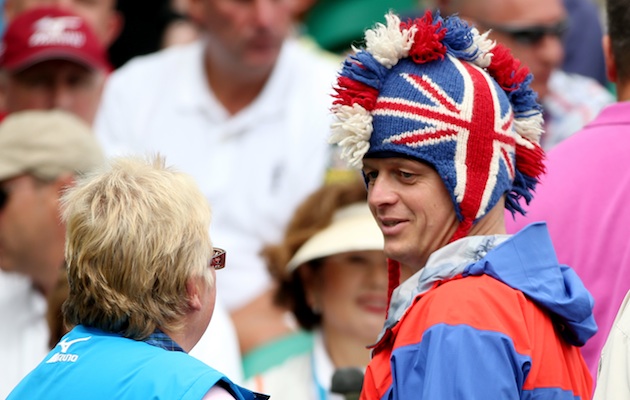 'Caw, caw' at the Open Championship. (Getty Images)
Beware eventual British Open champion, the Jungle Bird is alive and walking the hallowed grounds of Royal Lytham & St. Annes.
The man that famously interrupted the U.S. Open trophy ceremony last month with his bird calls was first caught by ESPN cameras unexpectedly (the announcers didn't even notice), but the great Getty Images folks caught some shots of him walking round the Open Championship.
Bad news for Jungle Bird; USGA Executive Director and "man that tackled the hell out of the Bird" Mike Davis is also on the grounds. Sir, you've been warned.