2012 Ryder Cup television times and format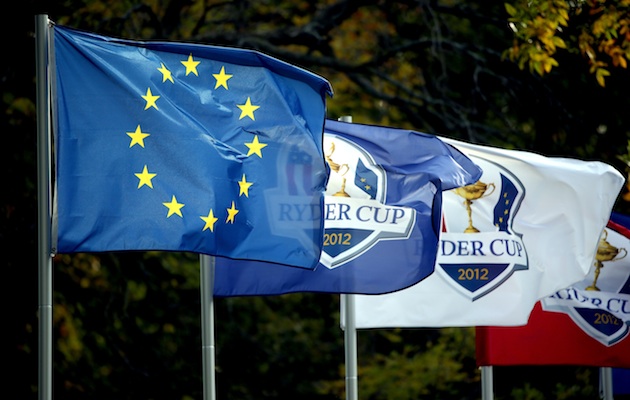 The Ryder Cup kicks off on 8 AM ET Friday on ESPN. (Getty Images)
The Ryder Cup kicks off on Friday, and lucky for us stuck at home, we will be able to see a ton of the coverage.
ESPN will be in charge of the first day of play, with NBC taking over on the weekend.
On Friday morning, the first session will be four foursome matches (alternate shot) followed by the afternoon session of four fourball matches (best ball).
Saturday will be the same, with four foursome matches in the morning followed by four fourball matches in the afternoon.
Sunday features 12 singles matches, meaning every player on both sides will get a chance to compete for his respective team.
The TV times for the 2012 Ryder Cup are below:
Friday -- ESPN, 8 a.m. to 7:30 p.m. ET
Saturday -- NBC, 9 a.m. to 7 p.m. ET
Sunday -- NBC, noon to 6 p.m. ET