Caption This: Batman and his Robins invade the British Open
Just your usual group of fans at the oldest golfing major.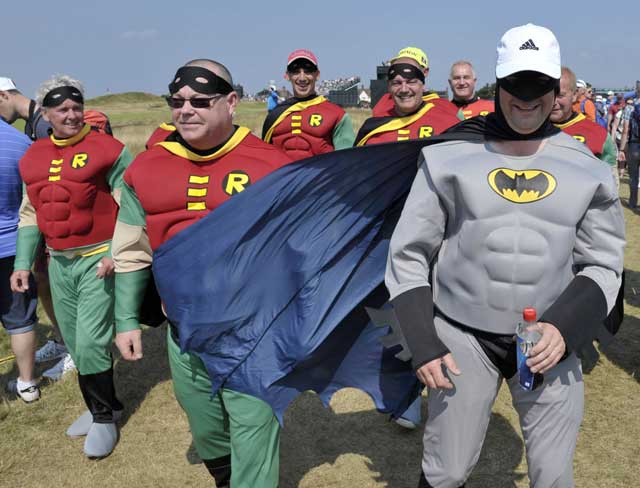 British Open: Leaderboard | Photos |  Odds & picks |  Videos & GIFs |  Stories | Tiger
The British Open is the oldest major in golf, and apparently it's in danger. Batman and his merry -- and possibly very drunk -- band of Robins are there, though, so all is well. 
Do share your caption ideas for the sake of the Internet, and Ben Affleck.
Your inspiration:
Show Comments
Hide Comments
After a brief blip at The Players, the Spaniard rocked again at Colonial on Thursday

What can Big Cat take away from the former Denver Broncos QB?

After one week with a mallet, old faithful is back in Spieth's bag
This was not the Super Bowl MVP's finest hour here

The European Tour's flagship event honored the victims of the Manchester bombing on Thursd...

Find out when and how to watch the 2017 Dean & DeLuca Invitational live this week