Here is an incredible picture of Rory McIlroy (with the nasty South Carolina rain clouds)
Rory McIlroy is searching for his second major victory, but he might have already won photo of the week.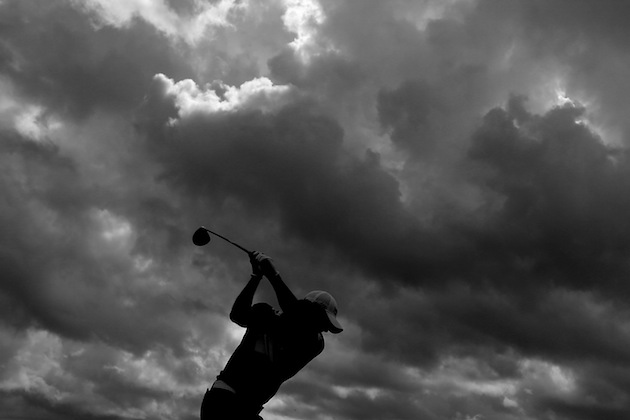 You've probably heard that the weather at Kiawah Island has been rather nasty so far this PGA Championship week (Geoff Shackelford did a great job of rounding up the media complaining about the rain). It's hot, it's rainy, and it's going to continue.
But cloud cover can sure bring us some incredible images. This one above, courtesy of the great Ross Kinnaird of Getty Images, really shows one of the top names in golf and the weather that will play a factor all week at Kiawah.
So, the question is, is that picture cooler than this shot of Tiger Woods from the U.S. Open? You decide. 
It doesn't sound like Jim Mackay will be out of work for long

Why wouldn't you keep a souvenir from one of the great hole-outs of the last decade?

There are some familiar names atop the early odds for The Open Championship at Royal Birkd...
SportsLine simulated the Quicken Loans National 10,000 times and came up with some surpris...

In a game predicated on scoring, no one is better at doing so than the Golden Child

Travelers offered a top-tier field and was gifted an ending that should best any major in...