Jordan Spieth shoots 65, leads by 5 after three rounds in Hawaii
Jordan Spieth eagled the final hole in Hawaii on Saturday to take a five-stroke lead on Brooks Koepka.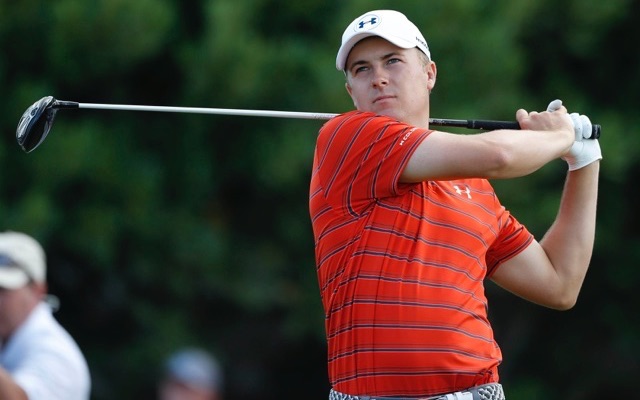 Jordan Spieth, ladies and gentlemen, is very good at golf. The six-time PGA Tour winner will try and add No. 7 on Sunday at the Tournament of Champions to start off 2016. Spieth leads by 5 strokes over Brooks Koepka after shooting a 65 on Saturday at Kapalua.
The 65 was punctuated by a near-albatross on the final hole of his third round that turned into his second eagle of the week.
Jordan Spieth just came within an inch of an albatross. #QuickHits https://t.co/XwizTOGC91

— PGA TOUR (@PGATOUR) January 10, 2016
Spieth has put together rounds of 66, 64 and 65 that have included 21 birdies and two eagles. He is blowing away a field of winners from the past year. He is lighting fire to the course in historic fashion.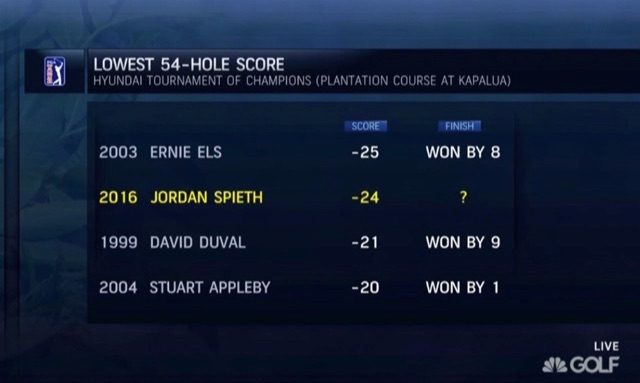 Spieth has been so good this week that Brooks Koepka shot a 10-under 63 (one off the course record) and Spieth put distance between himself and the field. Those two golfers will play together on Sunday.
This entire week is actually completely terrifying for the rest of the PGA Tour. Spieth's trajectory as the best 22-year-old golfer since Tiger Woods does not appear to be changing. In fact, Spieth is chasing some history this week in Hawaii.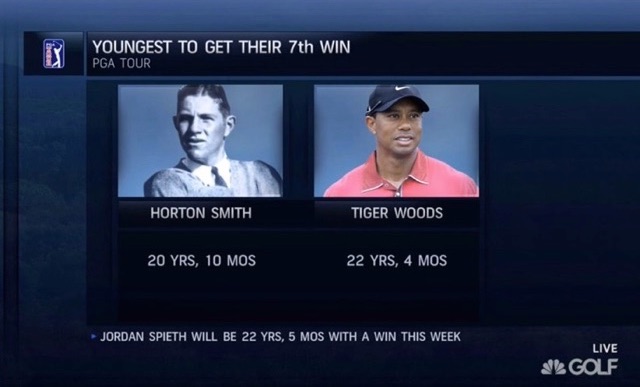 Photo via Golf Channel
So now we see if Spieth can set the tone for 2016 with an opening win. He has insisted all week that this might be a new month and a new year, but it's the same Spieth.
"I'm not thinking of this as anything different," said Spieth earlier this week. "We're just continuing -- the month changed, the year changed. When you write the date, that's about it in my mind."
We'll see on Sunday if that's true. Spieth is a closer. Can he close out another one?
This is the largest 54-hole lead of Spieth's @PGATOUR career (5 shots). He led by 4 at last year's @TheMasters (won by 4 as well).

— Justin Ray (@JustinRayGC) January 10, 2016
Show Comments
Hide Comments
Our Latest Stories
Kevin Chappell, Rory McIlroy and Ryan Moore all have a chance of overtaking Dustin Johnson

This week's trick shot du jour involves two different clubs and a golfer popping one up with...

The South African is making a move at East Lake
Stars from the U.S. and Europe get the week's action started with some friendly competitio...

Dustin Johnson is in the driver's seat to take home the $10 million FedEx Cup prize after two...

Ian Poulter collects cars and apparently has the police car that helped Rory McIlroy make his...