Tony Romo almost ended his NFL dream to become a golf pro
It wasn't always a sure thing that Tony Romo was going to be become the starting QB for the Dallas Cowboys. He once had golf in his future.
Tony Romo recently sat down with pastor Matt Chandler of The Village Church in Dallas, Texas to do a podcast. What in the world does that have to do with golf?
Well, the Dallas Morning News pulled a transcript of their conversation. They noted that Romo said he was pretty close to giving up football to go back and be a golf pro in Wisconsin. Here's what Romo said about his second year of pro ball. 
"I was just struggling for about three days. I remember sitting in my hotel room right there and I was so pent up with anxiety and everything was just coming to a head and it was like, 'I can't take it.' It was just so much. My whole life felt like it was on this moment.
"That's when I sat in bed and I just prayed to the Lord, and this was a very defining moment for me. I was like, 'If I'm not meant to be the quarterback here or play quarterback in the NFL, that's fine. Then I'm going to go back and be a really good assistant golf club professional back in Burlington, Wisconsin.'
It obviously worked out, but that's some pretty interesting stuff. Romo probably would have been good at it too. He's a plus handicap even though he has apparently given it up for now to concentrate on, you know, playing quarterback for the Dallas Cowboys.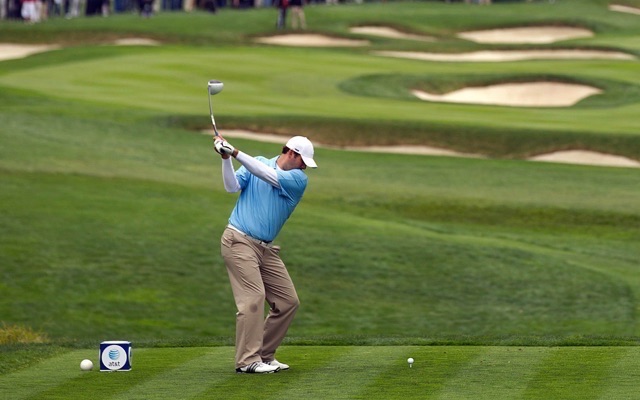 Show Comments
Hide Comments
Our Latest Stories
The 2004 U.S. Ryder Cup captain did not hold back much when responding to Lefty

The stars are out for the United States this week at Hazeltine

The U.S. is the favorite, but who is actually going to win this thing?
Lefty's press conferences are works of art, and this one at Hazeltine did not disappoint

P.J. Willett said some pretty incendiary things about the United States this week before the...

From Rory McIlroy to Chris Wood, here are the 24 Ryder Cup participants ranked